Smartwatch Features: A Comprehensive Overview of Their Capabilities
Trying to choose the perfect smartwatch may be a daunting task, as you'll want to find one that satisfies your needs in terms of functionality, compatibility, style, and more. Somewhere in the past two and three years, smartwatches have become a mainstream fashion item.
Its customer base has grown. The introduction of affordable smartwatches from well-known manufacturers is largely responsible for this trend.
Smartwatches have been more popular due to the functionality they provide in a small, stylish package, even though their rate of development is sluggish when compared to that of smartphones.
As a result of constant iteration, smartwatches continue to improve in areas like battery life, aesthetics, usability, and functionality with each new model release.
In a nutshell, modern smartwatches provide more than just a time display and can even compete with some of the capabilities of a smartphone.
It has several uses, including monitoring health and facilitating connections with loved ones. It's simple to transport and use.
Types Smartwatches
There is, however, one question that will immediately spring to mind: what characteristics of a smartwatch are most important to look for when making a purchase?
However, before we get into the specifics, it is important to know the benefits and drawbacks of using a Smartwatch.
Features of Smartwatches to Think About
Here are certain functions that your Smartwatch need to have.
Find Your Phone, Vehicle, and Keys
You should get a Smartwatch since it will speed up the process of locating your phone, vehicle, and keys. People often lose their phones and cannot locate them.
The quickest method to find a phone in this situation is to touch the Smartwatch and make it ring. The same reasoning may be used for keys at home and the workplace.
It would be convenient if a Smartwatch could tell you the exact location of your parked vehicle.
Numerous Smartwatch applications have tracker support, allowing you to link your phone, keys, and other gadgets to your wristwatch.
Since this is the case, you can easily locate them anytime you need them. Helpful for seniors who live alone, this Smartwatch function is a must-have.
Place Calls and Get Calls
Invest in a connected Smartwatch that syncs with your smartphone. You'll be able to use your watch as a telephone, making and receiving calls.
Users may still use the Smartwatch without the need for a mobile phone in the modern day. This implies that certain models of Smartwatches can make and receive phone calls using an internal SIM card.
Integrated GPS and Compass
An excellent navigational aid is a Smartwatch, which you should invest in. Instead of only telling you which direction is north, east, south, and west, your Smartwatch should also be able to direct you to your vehicle, a great coffee shop, a hotel in the area you're visiting, and so on.
The ability to get instructions while driving without having to check a watch or listen to the voice of a GPS navigator would be quite helpful.
Hand Gesture Option
Invest in a Smartwatch and use it to control your smart home's many features. To operate your Smart TV, lights, fans, and other home appliances with a single motion, your Smartwatch should be equipped with gesture control.
Follow the Instructions Given Orally
Having a touch screen is helpful when using a mobile device such as a smartphone or tablet. While this may seem ideal, a Smartwatch's physical constraints mean it can only store as much information as a standard credit card.
Therefore, choose a Smartwatch that responds to voice commands anytime you need to dictate a message, email, law, or appointment and have it entered into the calendar instantly.
Theme Music
You should get a Smartwatch with built-in audio playback so you may listen to tunes without worrying about forgetting your phone.
Thus, the phone's music collection may be accessed anytime desired, even in the absence of a smartphone.
You Can Check Your Alerts Here
This Smartwatch function allows you to check your phone's notifications without having to pull out your phone.
Once you sync your device with a smartphone, you'll start receiving alerts for things like social media, applications, and texts. This means you'll never be behind the times again.
Emergency Call Detection
Invest in a Smartwatch with fall detection and emergency calling capabilities for use if the user is unable to react to a Smartwatch alert within a certain amount of time.
This function might prove to be extremely helpful if you have elderly relatives living with you, especially if they are more prone to falling.
Reviews and Evaluations Conducted Instantaneously
There's no doubt that before you commit to eating or drinking at a local cafe or restaurant, you'll want to have a look at its Yelp! rating and customer reviews.
You may save a lot of time and effort looking for a certain location if your Smartwatch has this function.
Smartwatches Can Now Communicate With One Another
Synchronized communication with other Smartwatches is the last addition to this Smartwatch's feature set. Picture this: your watch alerts you that your spouse has successfully picked up your child from school, saving you the trouble of making a phone call to him.
This is fantastic, right? It'll help you manage not just your own but also your husband's and your child's busy schedules. Consequently, you should get a Smartwatch that is capable of recognizing nearby Smartwatches.
Things to Consider When Purchasing a Smartwatch
Compatibility with the Operating System
Operating System Compatibility is first on the list of considerations. The purpose of a smartwatch is to complement your smartphone. Because of this, various devices must work together.
An absolute NO to the Apple Watch if you use an Android phone. Why? Because Apple Watch is compatible only with iPhones, not Android devices.
In contrast to rival Smartwatches from LG, Fossil, and others, it uses Apple's own watchOS instead of Google's Wear OS. It's important to make sure an operating system and your smartphone are compatible with a Smartwatch before making a purchase.
Exhibit Technology
LCD and AMOLED screens are standard in modern Smartwatches. Photos, applications, and other media may all be seen in more accurate, vibrant colors.
Watches with OLED screens are thinner than those with LCDs, so choose them if you value minimalism.
The Touch Screen vs. the Touchless Interface
Having one or the other is a matter of taste; having either one is sufficient. It's important to remember that certain Smartwatches have touchless screens since they rely on tactile controls.
Touchscreen Smartwatches are convenient, however, using one's fingers on such a little screen may be annoying or even painful after a while.
If you plan on doing a lot of work on your watch, however, a touchscreen version is preferable.
Customization and Layout
Choose a Wristwatch like the Apple Watch or a Fossil smartwatch, where you can customize the gadget down to the smallest detail by selecting the band colour, material, face colour, finish, and size.
Downloadable Applications
Although the smartwatch itself is rather compact, there are millions of applications available for it.
When making your Smartwatch choice, don't forget to give careful consideration to the apps available. Consider purchasing a Smartwatch that is compatible with your preferred applications.
Advantages of Exercise
You should invest in a Smartwatch with several health and fitness-related functions. Pick a watch that keeps tabs on your fitness using step counters, heart rates, electrocardiograms, oxygen saturation levels, and global positioning systems.
Think about getting a Smartwatch with features like these, including the Fitbit Charge 5, Garmin Forerunner 245, or Fitbit Inspire 2.
Phone calls and mobile money transfers
Compatible with Near Field Communication Smartwatches
If you're shopping for a Smartwatch, look for one with built-in LTE and NFC. With an NFC chip installed in your Smartwatch, you may utilize it to make purchases.
Pick a Smartwatch that supports both AT&T's Number Sync and Verizon's NumeberShare. You may link your watch and phone so that you can use the same number for both.
Battery Capacity and Recharging
These details are essential and should never be ignored while searching for a Smartwatch. Picking the ideal Smartwatch for you requires thinking about what you'll be using it for most and how much power it will need.
In the case of the Apple Watch, for instance, a full charge will last for up to 18 hours. Furthermore, it works without the need to connect your gadget to a power source. This device charges wirelessly. A flat watch face atop a charging puck is convenient.
Price
The market for Smartwatches is flooded with options nowadays. That's why there are more alternatives now than ever before for users.
Choosing an LCD over a regular one may significantly reduce the cost of a Smartwatch, making the display a crucial factor in the final purchase choice.
Getting a watch with an OLED screen will cost you more money, but it is money well spent.
Conclusion
In conclusion, you deserve nothing but the finest for your wrist, and that means a Smartwatch that functions as an extension of your Smartphone to help you stay in touch while you're on the road and navigate your applications with ease.
Therefore, you should research the many functions available on smartwatches and choose the one that best suits your needs and budget.
Incorporating smartwatch functionalities into a business's operations may improve client satisfaction. A worried parent may use it as a tracker to keep tabs on their kid even while they aren't in sight of them.
A smartwatch's GPS and activity-tracking capabilities make it a useful fitness tool. When attached to a smartphone, it may make using the device easier. You can take calls without physically picking up your phone.
In a nutshell, this clever equipment is capable of a wide variety of tasks, and it is compacted into devices that are easily transportable, compatible, and comfortable to wear.
In addition, it accomplishes the primary purpose of telling time to the user. Therefore, you should put your hard-earned cash into a smartwatch that allows you to remain hands-free while yet being connected, therefore improving your time management and general quality of life.
Hopefully, you now know all about smartwatches that you wanted to know after reading this post. You may still ask questions in the feedback area if anything is unclear.
Alerts for Blink Cameras, Temperature Sensor Settings, and More
Blink  Cameras Temperature Sensor Settings For Alerts:
The temperature sensor is one of the less well-known features, but it is nevertheless an important one. Some individuals are unaware that it even exists; so, allow me to address that issue first.
Do Blink Cameras Have Temperature Measuring and Monitoring Capabilities?
Except for the Blink Mini, all Blink Cameras are equipped with an inbuilt temperature sensor that can determine the current temperature.
The temperature may be monitored by the Blink camera, which will then notify the user through the Blink app if the temperature goes outside of a predetermined range and becomes either too hot or too cold.
That is all there is to know about the temperature setting, and we didn't explain where you can set the temperature range, nor did we explain where you can check the temperature using the Blink app.
If I have not yet responded to your query, the subsequent sections of this article provide further information.
Blink Outdoor and Blink App Camera Settings
How to See the Temperature on a Blink Camera and How to Calibrate Its Temperature Sensor Because you now know that your Blink camera contains
a temperature sensor (provided that you do not have the Blink Mini), you will most likely be interested in learning how to monitor the temperature
and how to create the alerts that I stated before.
https://www.youtube.com/watch?v=X6GqRezTZGI
Does the temperature display on the Blink camera?
The temperature of each camera can be seen in the Blink app on the "Camera Settings" tab. This information is provided by the Blink Camera. The temperature will not be shown in either the live broadcast or any clips made with the Blink camera.
Instructions on How to Check the Temperature on Indoor and Outdoor Blink Cameras
Launch the Blink application.
Choose the Settings tab for the camera whose parameters you want to change.
There is a reference to the Temperature in the "Monitoring" portion of the page.
That ought to be towards the top, and the last time I looked, it was in the second part down.
You are almost there if you want to do anything more with your Blink camera than just check the temperature in the area it is monitoring. Just press the area where it reads the temperature, and the app will take you to the page titled "Temperature."
On the screen labelled "Temperature" in the Blink app, you have the following options available to you:
Enable Temperature Alerts
Determine the level of acceptable heat.
Adjust the temperature cutoff for the cold.
Adjust the settings on the temperature sensor.
It is important to note that these configurations are unique to each Blink Camera. You are going to have to activate and configure the temperature alerts for every single device that you have.
Configuring Temperature Alerts on a Blink Camera Once They Have Been Enabled
In the first part, you'll find the controls for the temperature alerts, as well as the option to activate them.
Tap the toggle switch so that it is set to the blue position so that you may get temperature notifications. If it is already blue, this indicates that the temperature alarms have been activated.
Directly below it, you will find the parameters that you may adjust to determine the temperatures at which you will be notified of changes.
The first one has the heading "Heat Warning Above," and it is here that you can choose the temperature for the point at which you want to be notified if the reading climbs over a specified threshold.
According to the accounts that I've read, this has enabled homeowners to identify fires at an earlier stage, allowing them to contact the emergency services even when they were not at their residences.
Even while there was still damage, at least it was kept to a minimum.
The next menu choice is labelled "Cold Alert Below," and inside it is a space for you to choose the temperature at which you would want to be notified if the reading dropped below a certain threshold.
In one account that we read, the homeowners were away on vacation when something in the air conditioning system, maybe the thermostat, became stuck.
When the owners were away on vacation, an alert was sent to them, and they responded by calling a repairman. The repairman was able to arrive and solve the issue.
https://www.smart-techie.com/can-i-use-a-firestick-on-an-older-non-smart-television/
It must have added a lot more fun to the vacation that you were already having. if only after the unpleasant experience of first hearing the warning. It's also possible that the heater got stuck, which would have resulted in this predicament.
The Blink Camera's Temperature Sensor Has to Be Calibrated
There is just one choice available in the second portion of the Temperature screen. It is referred to as the "Camera Temperature" label.
You will need a thermometer that can be put close to the camera to correctly alter the settings, and you will also need to make sure that the camera and the thermometer are not in the direct line of sunshine.
The concept is straightforward; however, the software does not explain in a way that is easy to understand how to calibrate the temperature sensor.
How exactly does one go about calibrating the temperature readings on a Blink camera?
Your Blink camera's temperature sensor may be calibrated by placing a thermometer near the device and allowing some time for the thermometer's reading to become stable.
Adjust the value of "Camera Temperature" in the "Calibrate" section of the Temperature screen in the Blink app so that it corresponds to the reading shown on the Thermostat.
To put it more simply, read the temperature from your thermometer, and then adjust the temperature in the app to correspond.
How To Change the Temperature Units on Your Blink Camera to Either Celsius or Fahrenheit
Until this point, we have only been on the screen for configuring the temperature settings for a single camera.
Nevertheless, this was an option that could be adjusted at the system level in Blink, even if it appears like the most reasonable location to put a parameter for altering the temperature units.
If you change the units at the system level, the adjustment will take effect across the board, and all of your Blink cameras. As a result, you will need to ensure that all of your cameras are set to the same temperature unit. I would expect that most of you won't have any issues with this.
Instructions on How to Convert a Blink Camera's Temperature Reading to or From Fahrenheit or Celsius
Launch the Blink application.
"Temperature Units" is the second option that appears when you choose Settings by touching the Gear symbol at the bottom of the screen. Choose the units that you want to use (Fahrenheit or Celsius)
Finally, the combination of blink cameras, temperature sensors, and customized settings offers comprehensive home monitoring and security.
Homeowners can enjoy peace of mind knowing their property and loved ones are safeguarded with alerts and notifications.
Blink cameras offer high-quality video surveillance, while temperature sensors ensure optimal indoor conditions.
Customizable settings offer a tailored experience, with the power to control cameras and sensors remotely.
Plus, alerts and notifications allow homeowners to stay informed and respond promptly to any potential threats. Ultimately, these features offer an effective yet dependable solution for home security and monitoring needs.
Can I use a Firestick on an older, non-smart television?
Can-I-Use-A-Firestick-on-An-Older-Regular-Non-Smart-Tv
The incompatibility of newer technologies with those of older items may often make it difficult to connect current gadgets to older products. You may view local channels, and cable channels, and stream content with an Amazon Fire TV stick, even if your home television is not a 4K model. You can connect a 4K stick to a TV that does not support 4K resolution (our guide). In addition, you may watch any of the material offered by Amazon Prime on a television that is not a smart TV; nevertheless, you may be curious about how to set it up.
The only requirements for connecting a non-smart TV to an Amazon Fire TV stick are that the TV be less than ten years old and has an HDMI connector. Linking a non-smart TV to an Amazon Fire TV stick is a straightforward process. After that, you must connect the adapter for the Amazon Fire TV stick to a power outlet. There is a workaround available if your television does not come equipped with an HDMI port.
To put it another way, you can still use your Amazon Fire TV Stick even if your television set is not a smart TV. On the other hand, there is a possibility that you may have some difficulties if the HDMI port on your television is either closed or absent. With this in mind, there are a few things you can do if you find yourself in this scenario. These include purchasing the appropriate kind of converter adapter and reading our other tips on Fire TV sticks for further information. If you find yourself in this predicament, there are a few things you can do.
How to Attach a Fire TV Stick to a Standard-Definition Tv That Only Has HDMI Inputs
If you have a regular television and you want to connect an Amazon Fire TV Stick to it, there are a few steps that you need to do. It won't take you long to get it up and running, but there are a few items you'll need, including details on your Amazon Prime account.
Insert the USB adaptor into the Fire TV Stick, and then plug it into a power outlet.
Your Amazon Fire Stick should have come with a little USB adaptor when you purchased it. Connect it to one of the electrical outlets that are close to the television set. You may also connect the adapter to a power strip, provided that the strip is constantly active and receiving electricity. Without electricity, the Fire Stick will not function.
Insert an available HDMI cable into the television and connect the Fire TV Stick to it.
You can locate the HDMI input on your TV—typically on the side or the rear of the device. When you have connected the Fire Stick, make sure you keep track of which input the stick is in.
Go to the HDMI input on the television that the Fire Stick is attached to.
Choose the HDMI input that the Fire Stick is linked to on your television by changing the settings for that input. Check the TV if you can't recall what happened. Even with earlier models, it is not unusual for Televisions to include more than one HDMI input. It is especially true of newer models. You will not be able to utilize the Amazon stick if the television is not configured to the right input.
Place the two AAA batteries inside the remote-control device.
You are responsible for supplying the AAA batteries, but they are reasonably priced and not hard to get. Because the remote and the Fire TV Stick have already been linked, there is no need to do any step-up procedures.
Attach the Fire Stick to the Wi-Fi network by carefully following the on-screen instructions.
If everything goes according to plan, the Amazon Fire TV setup screen will display when you hit the "On" button on the remote. To connect the Fire Stick to the Wi-Fi signal, there will be a few procedures that need to be completed in the correct order.
Ensure that you are logged in to your Amazon account.
To conclude the synchronization process for the Fire TV Stick, you will need the username and password for your Amazon account. When your identity has been confirmed, you may begin exploring the available applications, movies, and programs by pressing the "home" symbol on the remote control.
https://www.youtube.com/watch?app=desktop&v=mHVPfY1Gzxg
How to Hook Up a Fire TV Stick to a Television That Doesn't Have HDMI Ports
Even if your TV is more than ten years old, there is a good possibility it does not have an HDMI connector; nonetheless, you will still be able to utilize your Fire TV Stick. Either an HDMI to the component converter or an HDMI to composite converter is going to be necessary for this situation.
Invest in a converter that can convert HDMI signals to component or composite ones.
To go from HDMI to component (red, blue, green, and white) or composite, you may use a little box called a composite/component converter (yellow, red, and white). It enables you to utilize an HDMI connector to connect an analogue TV to devices that normally need a digital connection. Here you can find links to each of the following types of converters:
With the help of the USB Converter, connect the Amazon Fire TV Stick to a power outlet.
It doesn't matter how old your television is; for the Fire Stick to work, it always has to be plugged into a power source.
Insert the Amazon Fire TV Stick into the Converter's HDMI input.
A converter is a compact gadget in the form of a box that is equipped with an HDMI connector that is built right in. Establish a connection between the input and the Fire Stick. That is the same as connecting it to the HDMI input on your TV, provided your TV had an HDMI input in the first place.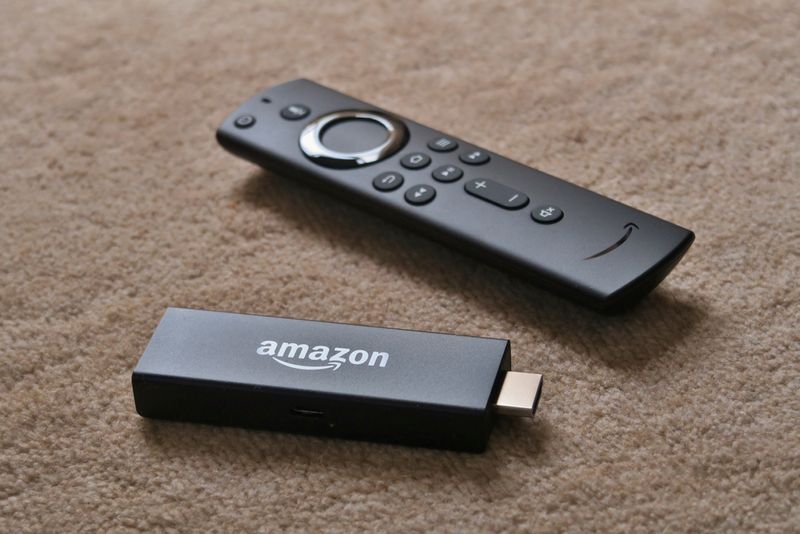 On the TV, connect the component or composite cable that came from the converter.
Composite or AV cables are included with the purchase of the converter. Make sure that the cable is plugged into the TV's video input. The TV and the Fire Stick are now synchronized with one another.
On the TV, go to the input menu and choose the input to which the converter is connected.
Start by turning on the television and then go to the menu for the input settings. Make sure you are using the input that the converter was connected to.
Place two AAA batteries inside the remote control's battery compartment.
You can pick up a pair of AAA batteries at almost any shop if you don't already have some laying around the house. You don't need to bother about configuring the remote since it is already associated with the Fire TV Stick that you have connected.
To connect the Fire Stick to the wireless network, follow the instructions provided.
You will be provided with on-screen instructions that will guide you through the straightforward configuration stages. After you're done, the Amazon Fire Stick will automatically connect to the Wi-Fi network that you use.
Go to your Amazon account and sign in.
Just fill out the provided forms with your username and password, then hit the "enter" button. That should take you to the main page for Amazon Prime. From this point forward, you'll be able to use the Amazon Fire Stick to begin streaming content and downloading applications. If your TV has reached its maximum capacity for HDMI inputs, you may also utilize a converter.
https://www.smart-techie.com/can-ring-cameras-and-other-ring-devices-be-connected-to-multiple-networks/
How do I know which Fire Stick to buy?
There are advantages and disadvantages to each of the Fire TV products. The Fire TV Stick Lite is an incredibly cheap option for upgrading an older TV, while the Fire TV Stick 4K delivers outstanding HDR and HD resolution on newer TVs without smart TVs.
If you're looking to stream games from Amazon's Luna service, the Fire TV 4K Max is your best bet, while the Fire TV Cube is enticing for power users who want Alexa integration throughout the home. The requirements and intended usage of the item will determine its suitability.
Conclusion
For the sole purpose of using an Amazon Fire Stick, it is not necessary to invest a significant amount of money in a Smart television. There are furthermore available alternatives that are less costly. You may still connect and make use of the Fire Stick so long as the television in question has an HDMI connector. You may buy a component or composite converter and use it to connect the Fire TV Stick to your television if it does not have any HDMI ports or if all of the HDMI ports are already in use by other devices. Installing it is a breeze, and the price is far lower than that of a smart TV.
Can Ring Cameras and Other Ring Devices Be Connected to Multiple Networks?
If you want to switch the Wi-Fi network that your Ring device is using, you can do so by following a few simple procedures. Launch the Ring app and choose Settings from the primary menu.
Just go to "Devices," then "Connect to a different network," and finally choose the device you want to switch Wi-Fi networks for.
When accessing the device's settings page, locate the "Network" option by scrolling down. Another Wi-Fi network selection is available here. To join a different Wi-Fi network, click here and input the network's password. Your Ring gadget should be linked to the new Wi-Fi network shortly.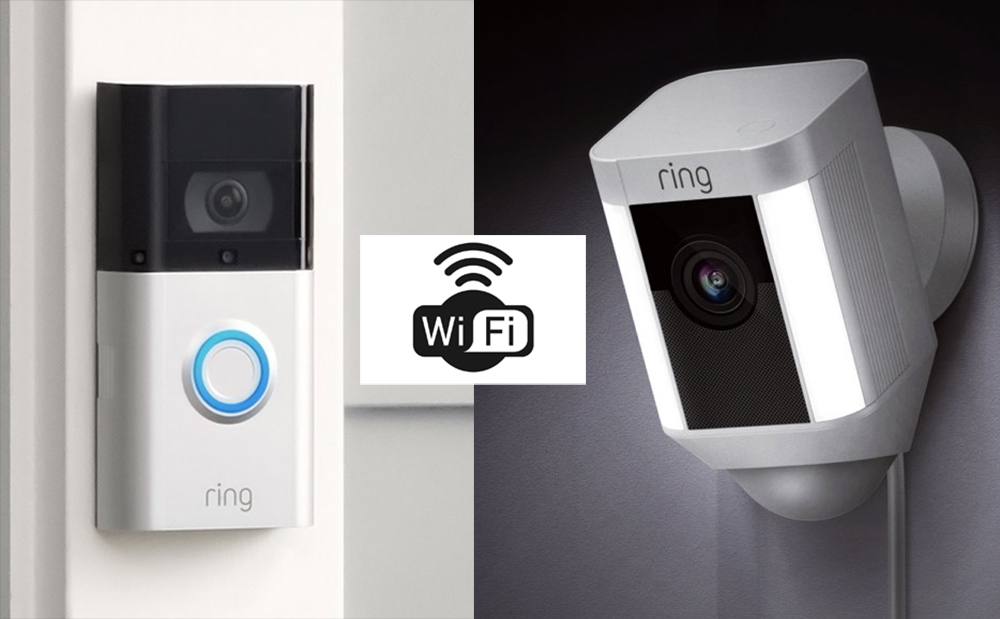 The Ring is compatible with many different types of wireless networks. You may adjust the Wi-Fi signal strength or reconnect to the internet by logging on to the internet.
Two distinct ring devices may be paired together. You may connect the Ring Chime Pro to your Wi-Fi network, and it also has a USB port for usage with certain devices.
Your Ring account will allow you to move as many Ring devices as you want between different addresses. As many as 10 unique addresses may be added to a ring account.
You have a lot of flexibility with your Ring doorbell setup, whether you have one at home, one at the office, or even one while you're away.
https://www.youtube.com/watch?v=KYfvq30DDaw
Do all of your Ring devices need to be on the same Wi-Fi network?
The Ring app allows the cameras and doorbells to be connected to several Wi-Fi systems at once.
Depending on your requirements, you may link certain gadgets to your Wi-Fi network(s) and others to your Ring Chime Pro. There are pros and cons to using a mixing-and-matching approach in a Wi-Fi network.
Ring: Whole-Home Protection
When it comes to home security, only Ring provides you with total freedom of choice. You can see who is at your door and what they are doing before you ever open it. All of your Ring devices may be managed with one app if you link them to a wireless network through a wireless hotspot.
Learn the ins and outs of linking your ring to your wireless network.
Your Ring gadget may join a wireless network by doing the following:
Then, launch the Ring app and choose the gadget you want to link to Wi-Fi.
Choose Connection Type from the device's settings menu.
To use Wi-Fi,
After pressing "4", a menu of accessible networks will show up. Choose your wireless network at home and log in.
A confirmation notification will appear in the app after your smartphone is connected.
Wi-Fi.
The Ring may be operated over a wireless connection to a home network. If the Wi-Fi connection on your Ring device drops, you may try reestablishing it.
There are a few things you can do to guarantee a successful connection. Turning a Ring doorbell into setup mode is notoriously tricky. If they are, the gadget might be rendered inoperable due to a power outage or blown fuse.
To see how much juice your Ring has left, launch the Ring app. If your modem or router is malfunctioning or your connection is weak, you may try reconnecting the device.
A strong signal might be lost if your Ring device is too far from your network. There are obstructions along the way that prevent a signal from penetrating fully. You may need to move your router if you have too many of them linked to your Ring device.
Help!  My ring has lost connection with my WiFi!
If your Ring has been disconnected from Wi-Fi, re-establishing the connection is as simple as:
Launch the Ring app and choose the menu icon (three horizontal lines) in the upper left.
Go into the menu, and then choose "Network Settings."
choose "Wi-Fi."
Log into your home Wi-Fi network (by selecting it from the list) and enter the password.
Choose the option, "Connect." It should now be possible to reconnect your Ring to Wi-Fi.
If your Ring doorbell has suddenly lost its Internet connection and is not accessible, please do not hesitate to contact us; otherwise, read on as we explain some of the most frequent Ring doorbell difficulties and how to address them.
When you download the appropriate mobile app, you can easily switch from your current Wi-Fi network to a different one. If you have just changed your Wi-Fi password, this might be the reason your Ring doorbell is unable to connect.
Start your router again if you're having trouble connecting to the wireless network. If your battery isn't charging and you know it should be, check to determine whether it's your hard-wired device or the battery.
As it has recently connected, your Ring doorbell might easily rejoin your Wi-Fi network without your knowledge.
Those who were affected by the issue were given the option to alter their wireless network's security credentials. You may test the functionality of a timer or light switch by connecting a device like a Floodlight Cam to either one.
The Ring doorbell or security camera must be reconnected to Wi-Fi.
You may use the Ring app to re-establish a connection with your Wi-Fi network for your Ring doorbell or Ring security camera if it has been disconnected.
You may reconnect a device to the internet by tapping the three horizontal lines in the upper left corner of the Ring app dashboard screen and tapping Devices. Back up to the previous screen to check the device's health.
On the Device Health page, choose "Reconnect to Wi-Fi" and then proceed with the on-screen instructions. The Ring app allows you to switch your Wi-Fi network if your Ring doorbell or security camera is not online.
Choose "Change Wi-Fi network" from the Device Health menu, then follow the on-screen steps.
If Ring is unable to establish a Wi-Fi connection during setup,
Resetting the Ring Doorbell may be necessary if your device still can't establish a Wi-Fi connection. To do this, press and hold the orange button found on the device's rear. That which is "this"? As a result, the setup procedure for your device will begin again after a restart.
If you're having problems connecting to your Ring network, try the steps outlined below. It won't function if you alter the settings on another mobile device (such as a tablet or phone).
The range of a 4-GHz ring is all you've got. The Ring Pro requires a 4 GHz connection to operate. The best way to reset your router is to unplug it and wait 30 seconds before plugging it back in.
If you've accidentally left your Ring doorbell connected, please reconnect it. Ring gadgets will only arrive with a half charge since batteries are prohibited from shipping.
The trouble with the ring's initial configuration
Replace your current device with a new one. If you're having difficulties getting your Ring set up to operate, you may want to try a different device. If it does not work, you may have to remove and reinstall the program.
If you are experiencing trouble setting up your Ring, our staff is here to help you out. We will do our best to address the problem as quickly as possible.
Can you update the Ring Doorbell's Wi-Fi settings without replacing the device?
The Ring Doorbell's Configure Wi-Fi Network option is what you'll need to utilize if you want to switch the device's Wi-Fi network without deleting it from your account.
The Ring app includes this function in the doorbell's settings. The new network's name and password will be editable after you reach the Setup Wireless Network option. Having done so, your Ring doorbell will be linked to the new Wi-Fi system.
The Ring Doorbell, which is compatible with both Android and iOS, lets you see and speak with guests even when you're not home.
To begin configuring your Wi-Fi network, you will need to put your device into a special setup mode. You need a doorbell with a suitable frequency range to avoid compatibility issues.
Depending on the version, there may be compatibility issues with a certain tempo. Changing the network's name and password may require a reboot or a modification in the Wi-Fi settings.
If you are currently using WPA2, it is strongly recommended that you not upgrade to WPS. It may be necessary to manually connect the device when the connection is unreliable.
Is it possible to reconnect my Ring doorbell without removing it?
Your Ring device will automatically reconnect to your network once the issue that caused the disconnection has been fixed. In exceedingly rare cases, the gadget can stay unplugged.
The Ring Doorbell Won't Connect to My Wi-Fi What to do?
There are a few possible solutions to the issue of a malfunctioning Wi-Fi connection for your Ring doorbell. You should first ensure that your doorbell can reach your wireless network.
If that's the case, rebooting the doorbell and the network may help. Try resetting the doorbell if that doesn't work. Please contact Ring's support team if you continue to have issues.
The ringing doorbell is an example of a basic technological gadget that may be utilized to increase the safety of your house. The wireless doorbell is a technological upgrade over the standard doorbell.
The Ring doorbell may not be linked to Wi-Fi for many reasons. Follow these instructions carefully, as they will lead you through fixing your Ring device and its connection.
If your gadget has a reset button on the back, clicking it will clear all of your data and settings. In the same manner, you can use the app to link additional Ring devices to your Wi-Fi network. You can simply find and fix network connection problems by using the Ring app on your smartphone.
If the doorbell's battery dies, you may lose connection to the internet. See whether the doorbell is switched on or if it is linked to the internet.
Several Ring products may be recharged thanks to an in-built backup battery. These, like other Ring devices, may simply be plugged into a standard household outlet.
https://www.smart-techie.com/can-siri-control-samsung-televisions-are-samsung-tvs-homekit-compliant/
A system with many interconnected rings
Several ring devices are commercially available. The doorbell, keyless entry, security system, and smoke and CO detectors are among the most often used.
There are advantages and disadvantages to each of these tools. To avoid opening the door unnecessarily, you may use the doorbell to check who is there.
To get access to your home, you do not need to worry about losing your keys thanks to the keyless entry system. The alarm system is a great way to keep your house safe from potential invaders.
Protect your loved ones from fire and potentially lethal carbon monoxide with a smoke and CO detector.
With linked devices, you may link your Ring devices. Device Link allows for the synchronization of all Ring devices, such as video doorbells and security cameras.
The recorded and related events are organized in the chronological order created by the system. The Ring app, which is accessible for both Android and iOS devices, has a useful feature.
How long does it take for a camera to capture a video via Wi-Fi? Both wired and wireless cameras record for 30 seconds at a time; however, wireless cameras have an extra minute added to their recording period.
All Ring devices need Ring Protect to be installed before the recording feature can be used.
Reset the Ring
You can force a reset by pressing and holding the orange button for 20 seconds. The Ring Doorbell's front light will flash multiple times when it restarts after being opened after being released. This procedure may take you no more than a few minutes to finish.
The regular doorbell has had four revisions, including the Pro model. Several models of doorbells have somewhat varied reset procedures. A reset must be completed before the doorbell's sale or donation.
The first and second generations of doorbells employ a somewhat different technique from the one used by the earlier generations. As soon as the screw is removed, the doorbells from both the first and second generations may be taken out of their mounting brackets.
You will take the front panel off any new or existing video doorbell model. After the doorbell stops blinking, it will automatically revert to its previous settings.
Methods for Resetting an Engagement Ring with a Diamond
Resetting an engagement ring with diamonds means taking out the stone(s) and redesigning the setting. An engagement ring's diamond setting is an element that some wearers may decide to alter over time.
Resetting a doorbell may be done in many ways, the most difficult of which is likely to involve finding and pressing a concealed button on the back of the device. A two-button ring may be reset by pushing the black button on the front of the ring.
You can always try a new setting technique when working with diamonds.
If the sparkle on your ring is starting to dull or you just want to try something new, you may be able to give it a fresh look without breaking the bank by having it reset.
If you're ever afraid of losing your ring or simply don't like how it fits, resetting it is a simple way to restore it to its original state.
Do you think it's appropriate to invest in a smart doorbell?
Hence, smart video doorbells are helpful for both deterring would-be criminals and making you feel safer and more secure in your own home.
We advise that you not wait until the holidays to install a video doorbell. If you don't have a smart security system, you won't be able to make yours operate.
Is there any use for a doorbell that connects to the internet?
The infrared camera and microphone in the smart doorbell enable the homeowner to see and communicate with visitors. The gadgets may be either hardwired or run on batteries. In addition to letting, you unlock the door from your smartphone, smart doorbells also let you open the door from outside.
Can smart doorbells be hacked?
Without proper protections, smart doorbells installed in a house are an open invitation to hackers.