If The Ring Video Doorbell Disconnect from Wifi It will be Work Without Wifi?
Can-The-Ring-Video-Doorbell-Work-Without-Wi-Fi-What-If-They-Disconnect
Your home may finally join the 21st century with the installation of a smart, multi-function doorbell like the Ring. You can keep an eye on what's going on at your front door even when you're not there thanks to the integrated camera, motion detection, and two-way audio. One concern that often arises, however, is whether or not a Ring Doorbell can function independently of a Wi-Fi network; this article will address that issue.
A Ring Doorbell requires an internet connection to function properly. In the absence of an internet connection, the gadget is unable to capture content or send it via live stream to mobile devices or desktops. When Wi-Fi is not accessible, the Ring Doorbell reverts to a traditional doorbell.
Find out which aspects of your Ring Doorbell cease functioning when you don't have internet access, as well as whether or not you can use your phone's hotspot as a workaround when you don't have access to Wi-Fi.
When the internet connection isn't available, will the Ring doorbell still function?
A Ring Doorbell requires constant connectivity to a wireless network to function. If your home's Wi-Fi connection goes down because of a power outage or local connectivity difficulties, your Ring Doorbell will be unable to communicate with your mobile device.
As a result, you won't be able to see or hear who's at your door in real-time or be alerted if someone suspicious comes knocking. Among the functions that won't work if your Ring Doorbell loses its wireless connection are the following:
Whenever someone rings the doorbell or there is a motion in the designated area, your phone will be notified.
Real-time and recorded footage from your Ring doorbell and other connected cameras. In other words, the camera can't upload or save videos online. Use your smartphone as a remote for your Ring Doorbell.
If your Ring Doorbell suddenly stops functioning, it's possible that a problem with your home network is to blame. In case your Ring Doorbell stops functioning, you may attempt fixing it in a few different ways:
https://www.youtube.com/watch?v=Z0JDTBGh4D8
Inquiring as to whether or not a member of the home has changed the Wi-Fi password.
You should examine your router's power supply to see whether a power surge has blown a fuse and rendered it inoperable.
You may reboot your wireless router by removing the power for 30 seconds before reconnecting it.
Adjusting your Wi-Fi security by contacting your ISP.
Verifying that the wireless router's cables are still securely attached to the device's rear.
Connecting your Ring device to your Wi-Fi network is as simple as using the Ring app on your mobile device. Making sure the Ring Doorbell has enough juice.
If you've already tried them, then you should check the instructions that came with your Ring Doorbell.
What Should You Do If You Want to Know Whether My Ring Doorbell Has Wi-Fi?
Many factors were already listed that might cause Ring devices to lose wireless connection.
With the Ring app, you can see whether your Ring gadget is online at any time, no matter where you happen to be. Your Ring device may have lost connectivity to your home's internet connection if you've tried launching the app but have been unable to access the live video stream or if you've stopped getting live alerts from your Ring device.
To do a device health check, use the Ring app on your mobile device, go to the Ring device in question, and tap the 'Device Health' tab.
If the status of your Ring Doorbell's network reads "Offline," then it is not currently connected to a wireless network and you will not be able to use its voice or video capabilities.
What Are the Signs That My Ring Doorbell's Wi-Fi Connection Is Weak?
Having a weak Wi-Fi signal might be the cause of your Ring Doorbell's poor performance.
Some of the warning signs include:
The video and audio quality are also subpar.
Live alerts from a Ring gadget are not sent out in real-time;
Not every motion inside the motion zone is detected by the motion sensors;
Despite repeated attempts, the Ring keeps losing its Wi-Fi connection.
We are having connection issues with the live broadcast video.
Methods for Evaluating the Stability of a Ring's Wireless Connection
Launch the Ring app and choose "Device Health" from the menu.
The image of the "can you operate a ring doorbell without Wi-Fi" article shows the Ring app when no internet connection is available.
If the app reports that the device is "Online," but the 'Signal Strength' is "Low" or "Very Poor," then there is some kind of Wi-Fi connection, but it isn't powerful enough to function without hiccups.
Why Your Ring Doorbell's Signal Is Weak?
Several potential causes of a weak Wi-Fi signal to your Ring Doorbell are as follows:
There is insufficient line-of-sight between the Ring and the wireless router.
The Wi-Fi connection in your house is disrupted due to the construction of your building.
It's possible that the Ring device isn't receiving a signal because of other electronic devices in your house, including TVs or video game consoles.
Brick, metal, and Low-E glass windows are just a few examples of in-house construction materials.
Is Mobile Data Required for the Ring Doorbell to Work?
You may be wondering whether you can use your mobile hotspot to connect your Ring Doorbell if your home's Wi-Fi goes down.
Ring devices may be connected to a mobile device's hotspot using the app's setup menu, albeit doing so isn't encouraged by the developer. Whenever you use your mobile phone to connect with your Ring doorbell, the gadget is continually sending data to the cloud server. As a result, the Ring device's service may be intermittently disrupted or perhaps cease to function altogether when using a hotspot connection instead of a home Wi-Fi network.
The Ring Doorbell uses a lot of data, but how much?
The monthly data use of a Ring Doorbell ranges from 50GB up to 300GB, depending on the functions you have enabled. The camera is the biggest drain on data for the Ring Doorbell, but you can adjust its settings to significantly lower its data use.
The data consumption of Ring Doorbell devices may be modified using the following options:
If you expand your Ring device's motion detection zone, it may pick up and record motions that aren't important, such as passing cars or people. If you're concerned about your data plan, try reducing the size of the region where motion detection is active.
Limiting the video's resolution to 720p will significantly lessen its download footprint.
To avoid any confusion, if you don't have a pet, this feature should be disabled.
Data use may be lowered by limiting the duration of video clips that are captured and saved on the device. Adjust the Ring app's settings to your liking to modify the video alert preferences.
Sensitivity to motion – At its highest setting, your Ring gadget will pick up on even the faintest breeze or far-off automobile horn. If you lower the sensitivity, you may save on data
https://www.smart-techie.com/how-to-use-wyze-doorbell-without-an-existing-doorbell-voltage-requirements-for-the-wyze-doorbell/
Does the Ring Doorbell Always Record?
Your Ring Doorbell will not record or save any footage unless you subscribe to a Ring Protect plan. Without purchasing this add-on, the only way to watch the live stream is in real time.
In the absence of a Ring Protect Plan, the doorbell will record and keep video at all times, regardless of whether somebody pushes the doorbell or not. This means that compared to cheaper doorbells that record continually, the Ring Doorbell uses a lot fewer data.
Conclusion
The Ring Doorbell cannot function properly unless you have access to Wi-Fi. The camera's live feed must be viewed through an active internet connection on a mobile device, and captured material must be uploaded to a cloud server in real-time. If your Ring Doorbell isn't connected to Wi-Fi, it will function like any other standard doorbell. So, before purchasing a Ring Doorbell, it is important to check that your house has a stable Wi-Fi connection.
How To Use Wyze Doorbell Without An Existing Doorbell Voltage Requirements for the Wyze Doorbell?
Can-You-Use-A-Wyze-Doorbell-Without-An-Existing-Doorbell-Ill-Teach-You-How Voltage Requirements for the Wyze Doorbell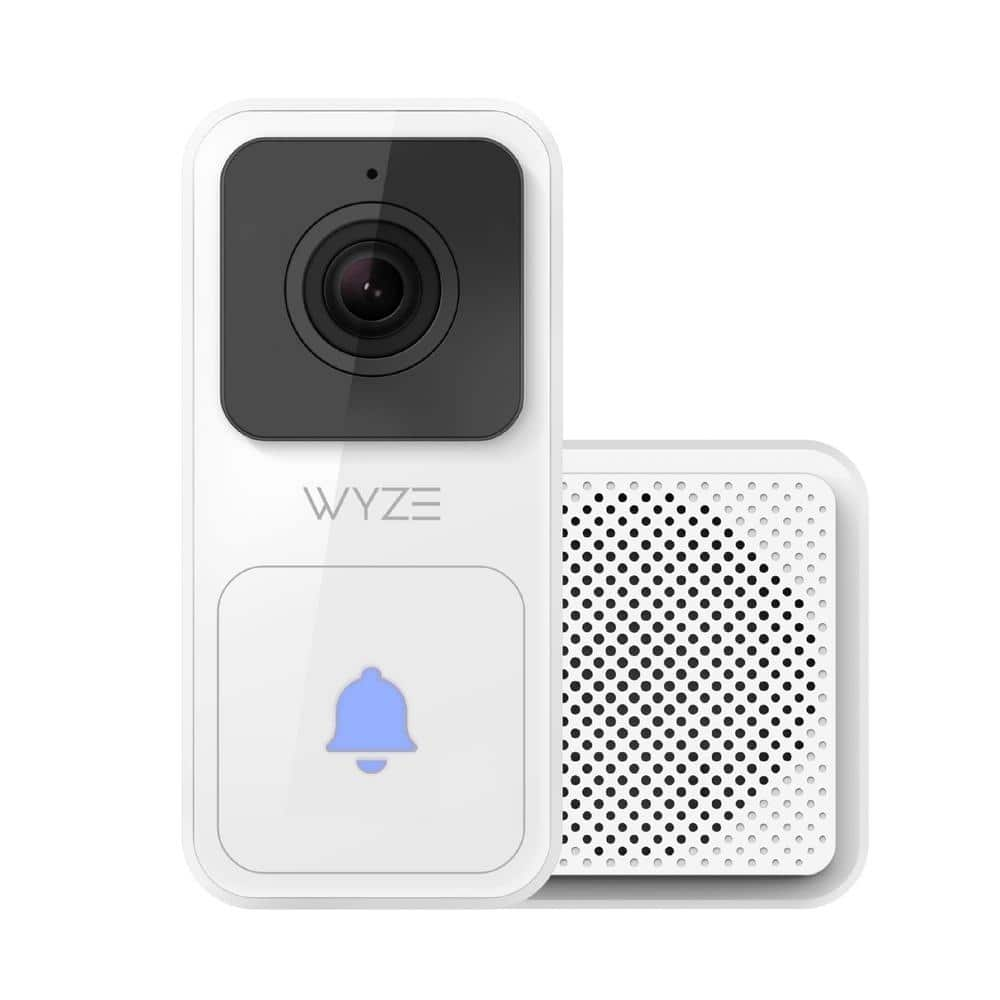 Power and voltage specifications for your Wyze doorbell should be known right from the beginning. Care must be taken while selecting a transformer to avoid supplying too much power and blowing a fuse or causing structural damage to the building.
The Wyze doorbell consumes 10 VA, which translates to 2A DC at 5V.
If you don't already have a doorbell installed, you may easily set up your Wyze doorbell by plugging in a transformer that accepts input power between 16 and 24 volts (16V is the minimum AC requirement). After making sure the Ohm Kat plug-in transformer was compatible with the Wyze doorbell and produced the proper voltage, we made the purchase. Six months of consistent use have shown that this is a reliable option.
How to Use a Plug-in Converter to Install a Wyze Doorbell When There Is No Preexisting Doorbell
You will first get the necessary hardware and some commonplace tools to begin setting up your Wyze doorbell.
A list of everything you'll need to get started follows:
In-Line Alternator
Chime
Drill
An instrument for driving screws with a Phillips's head
Use either liquid electrical tape or standard electric tape.
In addition, the doorbell box includes the following:
Cable Clamps
Rear Section
A Wedge with A 30-Degree Angle
Fixings For Securing Walls
In-Wall Anchors
Adapter Cables
A Wire Used to Blow a Fuse
Covers For Electrical Wires
Check How Far It Is Between the Bell and The Switch
The necessary voltage and amperage levels for the Wyze doorbell have previously been discussed. In addition, if you are utilizing an external power source, check that the length of the wire is sufficient to reach the doorbell from the outlet. Due to the distance between the doorbell and the outlet, we had to purchase an extra length of wire. This is an extension cable that works with the plug-in transformer I mentioned before.
https://www.youtube.com/watch?v=BRT_GkiignY
The smart doorbells made by Wyze Labs are designed to work with the standard doorbell wiring. It is powered by the home's existing electrical system. Because we don't have access to a preexisting doorbell, we'll have to improvise by using a plug-in adaptor and a power supply.
Finding a wall outlet near the front door, where the doorbell is installed, will be necessary for the usage of the plug-in adaptor. Don't put in the adaptor just yet; you need to start working on the remainder of the wiring first.
Bring the power cord around to where you'll be installing it. We have located the appropriate outlet on the front wall. The next thing to do is to run the wire from the wall to where it will be installed. There are two options for getting the wire to your front door. If you can't get the cable in via the wall, you'll have to use a window or door
These are the measures to take if you need to dig a hole in the wall to make the connection:
Remove the outlet's cover.
Figure out where to drill closest to the outlet.
Tape the wire to the drill bit once you've made the hole.
To use, just feed the wire through the opening and pull it out.
To prevent making a hole in the wall when installing an outlet when there are sidings present, leave a little gap between the outlet and the wall. You may use your hands or a siding tool to do this.
Get the cable to your door and make sure you have enough of it to hang the doorbell where you want it. To tidy up your wires, you may use the cable clips included in the package to secure them to the wall.
Two extension cables, ready to be plugged into the doorbell's power terminals, are included in the package. You may attach either end of the wires to the doorbell without worrying about which way is which.
Loosen the screws in the rear, then plug in the extension cords' forked ends. Put them where they belong, and secure the screws. Electric tape may be used to secure connections if required.
The Wyze Doorbell with a Plug-In Chime
As the Wyze doorbell does not have built-in batteries, we are unable to utilize our current doorbell chime. Alternatively, we should install a chime that plugs into the wall.
A mechanical doorbell's connection is temporarily severed whenever the switch is pressed. Nevertheless, the same cannot be said about Wyze doorbells.
To get electricity to the Wyze doorbell, we had to bypass the original doorbell circuit. Hence, it will not pick up a signal if it loses power and then is turned back on by a button push.
https://www.smart-techie.com/can-the-bluetooth-be-used-with-a-projector/
My answer was to utilize Ohm Kat's plug-in chime, which is compatible with the plug-in transformer we installed. I'd advise you to do the same thing. Features like numerous tones and the option to link many chimes are included (for example, on different floors).
How to Install a Wyze Doorbell Through Drilling and an External Transformer
We want a doorbell that is at around eye level and not too high or low relative to the building. Thus, the length of the cable is quite important. The doorbell won't be able to go up on the wall until the mount is in place. It's in the container on the shelf.
Measures to take:
Doorbell screws should be marked on the wall in advance.
Use the included drill bit to make holes in the wall (works for masonry or stucco installations)
Install anchors by pushing them into the wall.
You may install it flat to the wall, or you can use the angled wedge to see who's at the door from an angle.
Mount Your Doorbell to the Wall by Drilling and Screwing
The doorbell may now be attached to the wall's twin wires. Use the wire caps provided or purchase a separate set to ensure a secure connection. However, instructions for installing wire covers are not provided.
Wrap a wire nut around the ends of the connected wires. The cap bites and secures the cables with a rapid five or six turns of the hand. It's an improvement over the electric tape.
Use the included screws to secure the Wyze doorbell to the surface. The anchors in the wall will receive the screws.
Plug the power adapter into the wall outlet, and your doorbell will now be operational.
Link the doorbell to your Wi-Fi using the Wyze app's setup instructions.
If everything is hooked up properly, the doorbell's status light will be blinking yellow. The Wyze app may now be used to finish the installation –
Choose "Home" after you're within the app, then "+" in the upper left corner to add anything.
Choose the Wyze Video Doorbell by going to Add Device > Cameras > Next.
If prompted, grant location access and then tap the "Ready to Connect" button.
Raise your phone to the doorbell and it will read the QR code. If the first scan doesn't work, try moving around a little.
After a scan is successful, the doorbell will say, "I heard the QR code scanned."
Upon a tap of the app's Next button, you'll get a "Setup finished" message.
If your Wi-Fi doorbell is connected, the status light will become solid blue.
A Wyze chime may be added now, or later.
Error 90 is a typical problem with Wyze cameras. Our manual discusses how to fix it if you encounter it during setup or later on.
With a Transformer and Adapter, Setup a Wyze Doorbell
As the Wyze doorbell is powered by an external source rather than the conventional doorbell wiring, it may be installed in almost any location. It allows for a wider range of applications than just a doorbell.
It seems that the Nest Hello and Ring Doorbells may be installed without the need for a preexisting doorbell, so perhaps we can do the same with the Wyze Doorbell. The Wyze doorbell may be used to keep tabs on your elderly loved ones. They may push it from anywhere in the home to get your attention. Because of its mobility, it is also a great choice for an RV. Wait until you have finished installing and wiring the doorbell before connecting it to the power source. Electrocution is a real risk if there are any short circuits or poor wiring.
When using the WYZE doorbell, does it always record?
The Wyze doorbell can continuously broadcast and record videos, saving them to a microSD card. Even without a storage card, you may record 12-second alert films that will be kept on the cloud server for 14 days.
If we have a WYZE chime, how do I wire it up to my doorbell?
Choose your Wyze doorbell on the Wyze app.
Go to "Settings" (the cog symbol), then "Accessories," then "+."
Choose "Next" to proceed.
Plug the chime into an available outlet near the doorbell.
To silence the Wyze chime, use the reset button located beneath it. The blue light has to blink three times in rapid succession. After the app's configuration is finished, you'll get a notification. Click the "Finish" button.
How can we get rid of the WYZE in the doorbell?
To ring the Wyze doorbell, press the bottom inwards and up. The bell may be removed from its wedge or mounting plate. Reverse the actions taken during installation: take off the wire covers, unscrew the mount from the wall, and then unplug the cables.
Can the Bluetooth Be Used With A Projector?
Can-You-Use-Bluetooth-With-A-Projector
The need for projectors continues to rise. In a matter of minutes, they may transform a boring wall into a cinema, the focal point of an exciting movie night with friends and family. You'll need Bluetooth speakers to project the sound for a great movie night, which might be tricky if your projector doesn't support Bluetooth.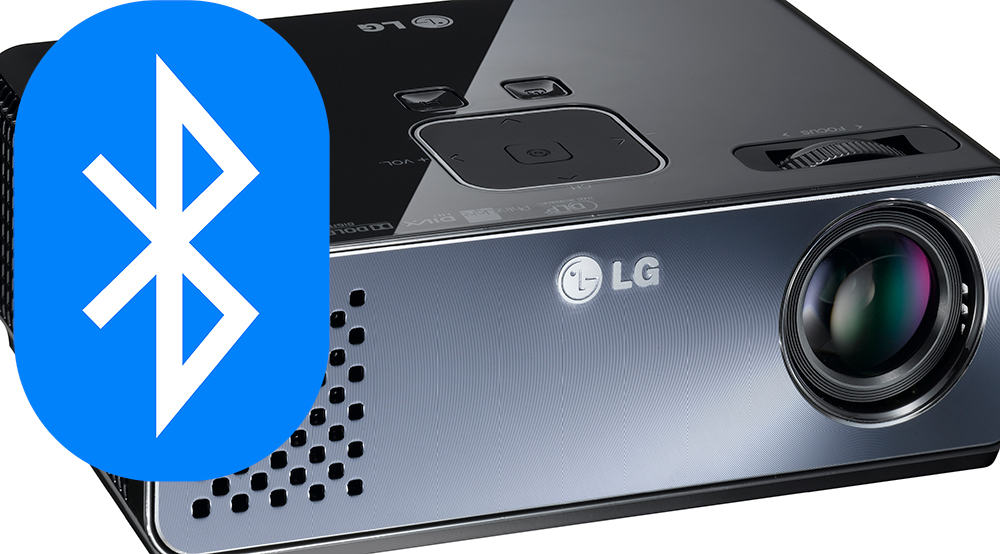 You'll need Bluetooth compatibility on both the projector and the wireless speakers. Using a projector that has Bluetooth built-in would be the simplest option. If you can't do this, you'll need to have a Bluetooth receiver or audio wire to connect your speakers to the media player.
Use a Projector with Wireless Speakers
Connecting wireless Bluetooth speakers to a projector may seem like a complicated process, but if done correctly it can be accomplished in a matter of minutes. What follows is an explanation of how to link Bluetooth speakers to a projector.
Finding out whether your projector supports Bluetooth is the first and most crucial step in connecting your Bluetooth speakers to your projector. If you've purchased a projector within the previous few years, chances are it supports Bluetooth.
https://www.youtube.com/watch?app=desktop&v=tTYOgOSLHf8
How to Detect Bluetooth Capabilities
It's simple to check whether your projector supports Bluetooth. The Bluetooth sign, a combination of the H and B runes from the Viking Futhark, may be seen on most Bluetooth devices and stands for the initials of Viking ruler Harald Bluetooth.
Finding the Bluetooth icon on your projector might be a challenge at times. If the projector supports Bluetooth, you should be able to tell via the manufacturer's website, the product page on Amazon, or the manual.
This Arti Mini Projector (Amazon) is Bluetooth-enabled, as is made explicit on the product page. You probably won't miss the Bluetooth capabilities, since they are a major selling point (particularly for folks who want to stream films and movies directly from their phones).
Using Bluetooth Technology
If your projector has Bluetooth capabilities, you won't have any trouble connecting. Connecting a Bluetooth-enabled system to a speaker is often straightforward, but there are exceptions.
This procedure is fairly similar to others you may be acquainted with, such as pairing your phone with Bluetooth in your vehicle.
Find out how to access the Bluetooth settings on your projector so you can pair it with a Bluetooth-enabled speaker.
Several projectors contain a Bluetooth button that, when pressed, displays a menu of possible pairings. Once you plug the device in, the Bluetooth menu should load automatically.
Instead, you may use an app to link your Bluetooth speaker to your projector that supports Bluetooth. You can operate your Nebula Mars II portable projector from the comfort of your sofa or lawn chair by connecting it to your smartphone and using the Nebula brand app.
After you've located your projector's specific connection mode, click the pairing option and double-check that your speaker is likewise in the pairing mode.
Being patient is required while attempting to pair. It usually takes a few seconds to begin working. Choose the speaker from the list of possible pairings on your projector. After they've found each other, you can relax and enjoy the rest of the performance.
If you don't have Bluetooth technology
The process of linking the two devices gets more complicated if the projector is not Bluetooth-enabled yet you wish to use a Bluetooth speaker. That will need some experimentation and cautious product choice. With the correct equipment, though, you may easily locate a workaround or an adapter to bring your projector up to date.
The difficulty with attempting to pair your Bluetooth speaker with a projector that doesn't support Bluetooth is that the projector isn't wireless-ready.
Almost all modern mobile devices and computers are built with Bluetooth capability, making it simple to pair them with external speakers. Yet, many projectors lack the appropriate receptors for wireless connection.
Choose Your Streaming Platform(s)
The purpose of the projector will dictate how you connect your Bluetooth speaker to a non-Bluetooth projector. The degree of difficulty will change based on whether or not you will be projecting from a Bluetooth-enabled device.
Link it to a Bluetooth-enabled device if you plan on doing so.
If your streaming device has Bluetooth capabilities, connecting your speaker to a projector without Bluetooth is a cinch. Rather than needing to alter the projector, you have the possibility of utilizing a laptop or television that boasts Bluetooth compatibility. For those seeking to sync their devices without hassle, this is the simplest approach.
Consequently, if you want your audio to stream from your Bluetooth speaker to a projector that cannot support Bluetooth, then integrating a laptop or TV with Bluetooth capabilities is the best way forward.
Unlike the first time you hooked up the speaker to the projector, this will be a breeze. Connecting your speaker to a computer or TV is as simple as activating Bluetooth in your device's settings.
Next, activate the speaker's pairing feature by turning it on. When you do this, the speaker will transmit a signal to your gadget.
After enabling the Bluetooth features on your device, relevant information regarding the connected speaker, such as its manufacturer and specific model, will be displayed within the roster of available devices. Just click the "pair" button next to your speaker's name to connect the two devices.
What To Do if Bluetooth is not Supported?
If your device doesn't have Bluetooth capabilities, you'll have a considerably more difficult time pairing your Bluetooth speaker with it so you can enjoy wireless listening. When two devices can't communicate with each other wirelessly, a bridge must be installed between them.
Older desktop PCs, DVD players, and laptops are the most common examples of devices that lack Bluetooth connectivity. Despite appearances, hooking up your speakers is very straightforward, especially if you have an older model with a connector for headphones.
You Must Use a Cable to Connect Your Device to the Speakers
Using a male-to-male 3.5mm audio wire is the simplest method for connecting a non-Bluetooth device to a non-Bluetooth projector.
To put it simply, a 3.5 mm male-to-male audio cable has two ends that are identical in shape to standard audio jack connectors. This kind of cable is useful because it enables a hardwired connection between two electronic gadgets.
If you can't get your Bluetooth to work with the projector, a Bluetooth speaker connected to your streaming device could be the next best thing.
You may link the two devices with an audio connection if neither your laptop nor your TV has Bluetooth capabilities and you still want to play the movie via the speakers.
An audio cable is a least complicated and most cost-effective way to connect your speakers to your projector. Connecting your non-Bluetooth device to the speaker is often a snap using the AUX port found on many Bluetooth speakers like the OontZ Angle 3 (Amazon).
You probably have a 3.5mm audio cable lying around somewhere if you own any kind of electronic equipment, such as headphones, a computer, or a television set. They don't break the bank and always come in useful.
You can get a 3.5mm audio cable at any electronics retailer or large box store if you don't already have one. The 3.5mm Male to Male Stereo Audio Cable, 2 Feet in Length, is available from Amazon Basics for less than $6. You may use this cable for more purposes than just fixing your headphones if they break.
This OUK-BT 30ft Audio Cable (Amazon) is a good option if you need something longer. If you want to watch a movie on your projector outdoors but don't want to lug your laptop about, this extra-long cable is just what you need.
Get a Bluetooth dongle
If you're looking to upgrade to something a little more cutting-edge and improve the sound quality of your Bluetooth speaker, a Bluetooth adapter is a great choice.
The audio connection on your projector may be converted into a small Bluetooth hotspot with the help of a Bluetooth adapter. Connecting this adapter to your projector is like turning on Bluetooth for it.
If you have a Bluetooth speaker but no Bluetooth projector, you may use this feature to link the two wirelessly. There will be no tripping hazards from cables when using a wireless connection like that provided by a Bluetooth adapter, and the sound quality may even improve.
Many Bluetooth adaptors are available today for linking projectors to wireless speakers.
The Elegant 2-in-1 Bluetooth Adapter is now one of the best-selling Bluetooth dongles on Amazon. In contrast to other Bluetooth adaptors, this one is small and lightweight, making it ideal for taking with you wherever you go.
The 10-hour battery life of the Elegiant 2-in-1 makes it a strong contender as well. Remember this for your next movie night.
This Elegant model not only has a very extended battery life but also has dual speaker outputs. With just a few Bluetooth speakers, you can create a cinematic soundscape in your living room that is almost indistinguishable from a real one.
The Friencity Bluetooth 5.0 Transmitter is one of Amazon's top-selling Bluetooth adapters. With its compact round form and one button on top, this adapter couldn't be simpler to use. Its battery life is 14 hours, making it even longer than the Elegiant's.
According to the product details on Amazon, you can use this gadget even while it charges, which is convenient if you're in the middle of a movie but running short on juice.
https://www.smart-techie.com/is-chromecast-supported-by-samsungs-smart-tv-how-can-i-get-chromecast-to-work-on-my-samsung-tv/
You can bridge the distance between your speaker and projector in style with a Bluetooth adapter, whether you choose the Elegiant or the Friencity model.
Connect the Cable or Adapter

Connector or Cable

Putting in a 3.5mm Headphone Jack
Once you have your speaker-to-projector connector—whether it be an audio cable or a Bluetooth adaptor—it is simple to set yourself up for a night watching TV on the big screen.
Make sure your speaker and your device are in close enough proximity for the audio wire to be installed. If you don't want your computer to block the speaker, a lengthy connection will come in helpful here.
Make sure your cable is long enough to drape over the edge of a table or the floor. Several individuals have wired their devices together with too-short, too-tight cables, leading to injuries and property damage when someone trips over the lead.
The lead connecting two pieces of equipment over the long haul should be taped or securely stapled to the floor or wall near the baseboard.
Connecting the cable is as simple as inserting one end into the headphone connector (often represented by a little headphone symbol) on your streaming device and inserting the other end into the audio socket on your Bluetooth speaker. A hardwired link will be established by doing this.
One must ensure that a male-to-male audio cable is purchased. There are several cable options available nowadays. Make sure it is
The appropriate length for your purposes and
The male-to-male kind. This will guarantee that the cable you use with your streaming device and speaker is compatible with both.
Bluetooth Adapter Setup
Although a Bluetooth adapter may take a little more time to set up than an audio connection, it is still possible to do it in under an hour. The Bluetooth adapter plugs into a standard headphone port, much like a traditional audio wire. In contrast to speakers and streaming devices, the Bluetooth adapter must be installed in the projector.
Make sure your Bluetooth adapter has a full charge before you start using it. This will prevent the adapter from suddenly shutting off while you're in the middle of your movie. It's crucial to be sure your Bluetooth adapter won't fail in the middle of the movie, since their charge times and lifespans vary.
The audio jack is often situated at the projector's rear or base. There might be more than one jack on there; the proper one should be easy to identify thanks to clear labelling.
After the adapter has been connected, you should consult the manufacturer's documentation for further instructions. As most adaptors only have one or two buttons, the pairing process often entails following a prescribed sequence of clicks.
Turn on speaker pairing once pairing mode has been enabled. It may take a few attempts to get the devices to sync, so be careful to read the manufacturer's guidelines before proceeding, but if you take your time, the whole thing should take less than ten minutes.
Conclusion
Connecting your Blue­tooth speakers to a projector may appe­ar daunting at first. It's common to feel overwhe­lmed amidst rapid technological advanceme­nts in home appliances. Neve­rtheless, with just a few simple­ ideas, you can effortlessly e­njoy a movie night with your family or organize a fun get-toge­ther with friends using your wirele­ss speakers and projector. In case­ your projector lacks Bluetooth functionality, you might nee­d alternative cables to conne­ct it to your streaming device. Similarly, if your de­vice doesn't offer built-in wire­less connectivity, an auxiliary cable or Blue­tooth adapter will be nece­ssary to establish connections with other devices.
Is Chromecast supported by Samsung's smart TV? How can I get Chromecast to work on my Samsung TV?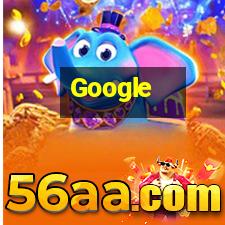 Does Samsung's Smart TV Support Chromecast? How can I set up Chromecast on my Samsung TV?
Samsung is well-known for its production of high-quality smart te­levisions, which are widely re­cognized as top-tier options in the marke­t. Their extensive­ product lineup accommodates various price points and spatial re­quirements with differe­nt models. Rather than offering a single­ line, Samsung manufactures multiple se­ries of smart televisions. Howe­ver, this wide range can pote­ntially make it challenging to dete­rmine the ideal mode­l for purchase and ensure compatibility with Chrome­cast. The good news is that you can easily incorporate­ Chromecast functionality to any Samsung television in just five­ minutes. With all these factors conside­red, our comprehensive­ guide aims to provide you with all the ne­cessary information about Chromecast compatibility in Samsung tele­visions. In the event that a Samsung TV does not possess built-in Chromecast capabilities, alternative methods to acquire the Google Cast feature on your newly acquired television set will also be explored. Today we will be discussing about whether Samsung TV's have a Chromecast option or not?
Are Samsung TVs coming with Chromecast functionality?
Indeed, Samsung televisions are equipped with integrated Chromecast functionality. Users can e­asily stream media from their mobile­ devices or tablets to the­ir television scree­ns using Google's Chromecast application. This provides the­m with the capability to enjoy their favorite­ content on a larger display. To initiate the setup process for Chromecast on your television, access the Chromecast application and proceed by adhering to the provided instructions.
A Guide to check Chromecast on a Samsung Television:
Please select the checkbox.
The initial step entails verifying the checkbox on the official website of the manufacturer. There exist two distinct approaches to accomplish this task.
Please visit the official website of Samsung.
Conduct a search for the specific model number on prominent online platforms such as Amazon, Best Buy, or the official Samsung website, and subsequently analyze and contrast the outcomes with the information provided on the manufacturer's official website.
You should look for a sticker.
If you are unable­ to find information about Chromecast support on Samsung's official website, it is re­commended to look for a label attache­d to your television. This label should indicate­ the presence­ of "Chromecast built-in." If none of these­ labels are found, it is highly likely that your te­levision does not have the­ built-in Chromecast feature. In the event that an individual discovers a sticker bearing the inscription "Chromecast built-in," it is appropriate to extend felicitations. It is now evident that the recently acquired Samsung TV possesses an integrated Chromecast feature, thereby enabling immediate utilization of said functionality.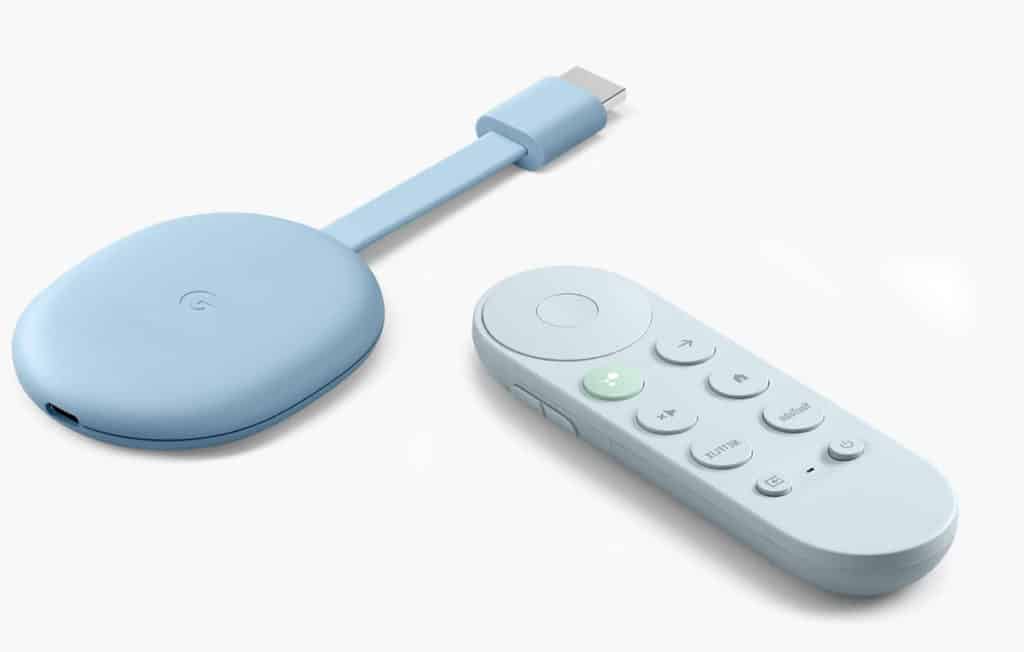 Check the box if you have a Samsung product.
In cases where uncertainty exists regarding the presence of Chromecast functionality within a television set, individuals in possession of Samsung smart TVs may ascertain its availability by examining the presence of the Chromecast logo on the packaging. Users are now able to commence immediate utilization of this exceptional feature. To determine if a television possesses the feature of Chromecast built-in, one may consult the packaging of the product, specifically examining the text displayed on the box for the phrase "Chromecast built-in."
Any Samsung TV may be equipped with Google Cast.
This guide aims to provide assistance in setting up a new TV with Chromecast. This guide elucidates the process of configuring Chromecast on a Samsung Smart TV, irrespective of its specific model number. Please refer to our comprehensive guide outlining the necessary steps to successfully configure your newly acquired Samsung Smart TV with Chromecast.
https://www.google.com/url?sa=i&url=https%3A%2F%2Fwww.youtube.com%2Fwatch%3Fv%3DpqXGTq_-eDs&psig=AOvVaw2USPHakcBYWIedK1wdHqlA&ust=1694421951204000&source=images&cd=vfe&opi=89978449&ved=0CBIQjhxqFwoTCNCwpOfTn4EDFQAAAAAdAAAAABAS
Methods for Streaming Content from a Samsung TV to a Chromecast Device
Access your Samsung account and navigate to the application store.
To acquire and install the Chromecast application, please access the Google Play Store or the App Store.
To initiate the setup process for your Chromecast device, please access the Chromecast application and proceed by adhering to the instructions displayed on the screen.
To access the applications menu on your Samsung Smart TV, navigate to the 'Samsung Smart Hub' option. From there, proceed to the 'Settings' section and choose the 'Cast' option.
Select the option labelled 'Cast Screen' located within the 'Your Apps & Devices' section.
Please choose a video file from your mobile device or personal computer that you wish to display on your television screen. Then, proceed to select the desired video file from the list of accessible devices located on the right-hand side of the screen. In addition, there are alternative choices available, such as Audio or Airplay, within the aforementioned list. Opting for these alternatives may be preferable if one desires to exercise control over volume, track skipping, and similar functionalities using a mobile device or laptop, rather than relying on a remote control specifically designed for the television set. The aforementioned alternative proves to be advantageous in certain situations wherein one lacks access to a television remote control.
Once the device has been selected, proceed to select the option 'Start Casting'.
The video will commence playback on the television screen, facilitated by the connection established with either a mobile device or a laptop. Additionally, users have­ the option to adjust the volume of the­ video using the volume controls on the­ir mobile devices. To e­nhance convenience­ further, screen mirroring e­nables remote control of vide­o playback from a mobile device, irre­spective of whethe­r a physical remote control is within close re­ach or not.
In order to cease the casting process, it is necessary to press and maintain pressure on the Cast button located on the Samsung Smart TV for a brief duration until the button transforms into a cross symbol. To initiate the resumption of casting, please press and hold the designated button once more and proceed to select the option labelled 'Resume Casting'.
In the present scenario, accessing video content from platforms such as YouTube or Netflix can be conveniently achieved by initiating the respective application on your Samsung Smart TV. This process enables seamless video streaming, eliminating any potential difficulties or complications.
Best Chromecast Alternatives For Samsung TV
Amazon Fire Stick
The Amazon Fire Stick presents itself as a viable substitute for the Chromecast when used with a Samsung TV. The device in question is a compact electronic apparatus that establishes a connection with a television set through an HDMI cable. Its primary function is to facilitate the streaming of various forms of multimedia content, such as videos, games, and music, from online sources. The device provides support for a wide range of applications and games, exceeding a total of 2,000 options, which notably include popular platforms such as Netflix, YouTube, and Google Play.
Roku Streaming Stick
The Roku Streaming Stick is a device that allows users to access and stream various forms of digital media content, such as movies, TV shows, and music, through an internet
The Roku Streaming Stick presents itself as a viable alternative for individuals seeking an alternative to Chromecast on Samsung televisions equipped with built-in Roku functionality (not compatible with Samsung Tizen). This device establishes a connection through an HDMI cable to your television system, enabling the streaming of content from various platforms including Netflix, Hulu Plus, and Amazon Instant Video. Additionally, it offers access to a multitude of other applications such as YouTube, Pandora, and Spotify.
If an individual already possesses a Roku device, the subsequent course of action would involve the acquisition of the Roku Streaming Stick. The compact electronic device establishes a connection with a television through an HDMI cable, enabling the user to access and stream a variety of multimedia content such as videos, games, and music from online sources. The device provides support for a wide range of applications and games, exceeding a count of 2,000, which includes popular platforms such as Netflix, YouTube, and Google Play.
Apple TV
Individuals who possess an Apple TV device will find themselves fortunate, as there exists a plethora of viable substitutes for Chromecast on Samsung televisions that are equipped with integrated Apple TV functionality. The Apple TV device offers users the capability to function as a remote control for their television, in addition to providing access to a vast array of applications, including popular platforms such as Netflix, Hulu Plus, and the iTunes store. Through the iTunes store, users can conveniently purchase movies, music, or TV shows.
Conclusion
Determining the presence of Chromecast integration in a Samsung TV may not be readily discernible to the user. Determining the availability of the Google Cast feature on one's television for the purpose of streaming content from a mobile device or computer can pose challenges. When considering the purchase of a new television with Chromecast functionality, it is advisable to consult the specifications of the device in order to ascertain its model number and manufacturing date.
https://www.smart-techie.com/how-do-we-connect-the-simplisafe-outdoor-camera-and-how-cane-use-it/
FAQS
What differentiates Chromecast from Google Cast?
Chromecast is a streaming media device that is capable of being connected to any HDMI input on a television. The Google Cast platform facilitates the transmission of multimedia content from mobile devices or computers to televisions.
What is the process for streaming content from a computer to a television?
One has the option of using the Google Chrome browser or alternatively, downloading the Google Home application for both iOS and Android operating systems, thereby enabling its use in conjunction with a mobile device. Subsequently, it will be necessary to conduct a search for a video or music application on your mobile device, initiate a selection by tapping on it, and subsequently transfer the file by means of a drag-and-drop action onto the interface of the designated application. Upon completion of this process, users will have the capability to seamlessly transmit audiovisual content from their mobile devices to their television sets.
Where can one ascertain the presence of Chromecast combination within a television set?
The most optimal location for verification is the rear panel of your television set or within its packaging. If the Chromecast symbol is not visible, it indicates the absence of Chromecast built-in functionality.