Can Police Access Your Ring Camera And How Does Call The Police?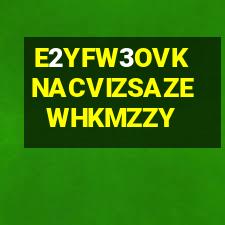 Does-Ring-Monitoring-Call-Police-Can-Police-See-Your-Ring-Camera
The Ring Alarm is one of the most popular home security systems available today because it provides an extra level of protection at a reasonable price. Given that Ring is an alarm system that communicates with emergency personnel, one natural inquiry is whether or not the Ring control center really contacts law enforcement.
If you subscribe to Ring's professional monitoring service, Ring Protect Plus, and an alarm is activated, the Ring monitoring center will contact the appropriate authorities. Unless a Duress alert is activated, Ring will try to get in touch with you before calling the police.
This isn't as simple as it seems at first look. Keep reading if you're interested in finding out how Ring works with the police. The advantages and drawbacks of Ring Alarm, including whether or not the police may see your video, will be laid out for you.
Ring has a support website that details their alarm response strategies for the various alarm types they offer. That page is accessible at this link.
What is the link between Ring and the police?
The police department is not directly affiliated with Ring Alarm. The security system checks in on your home if certain conditions are met, just like a standard alarm system. Under some circumstances, the police will be called for you once the Ring Alarm notifies the Ring Monitoring Center of a break-in.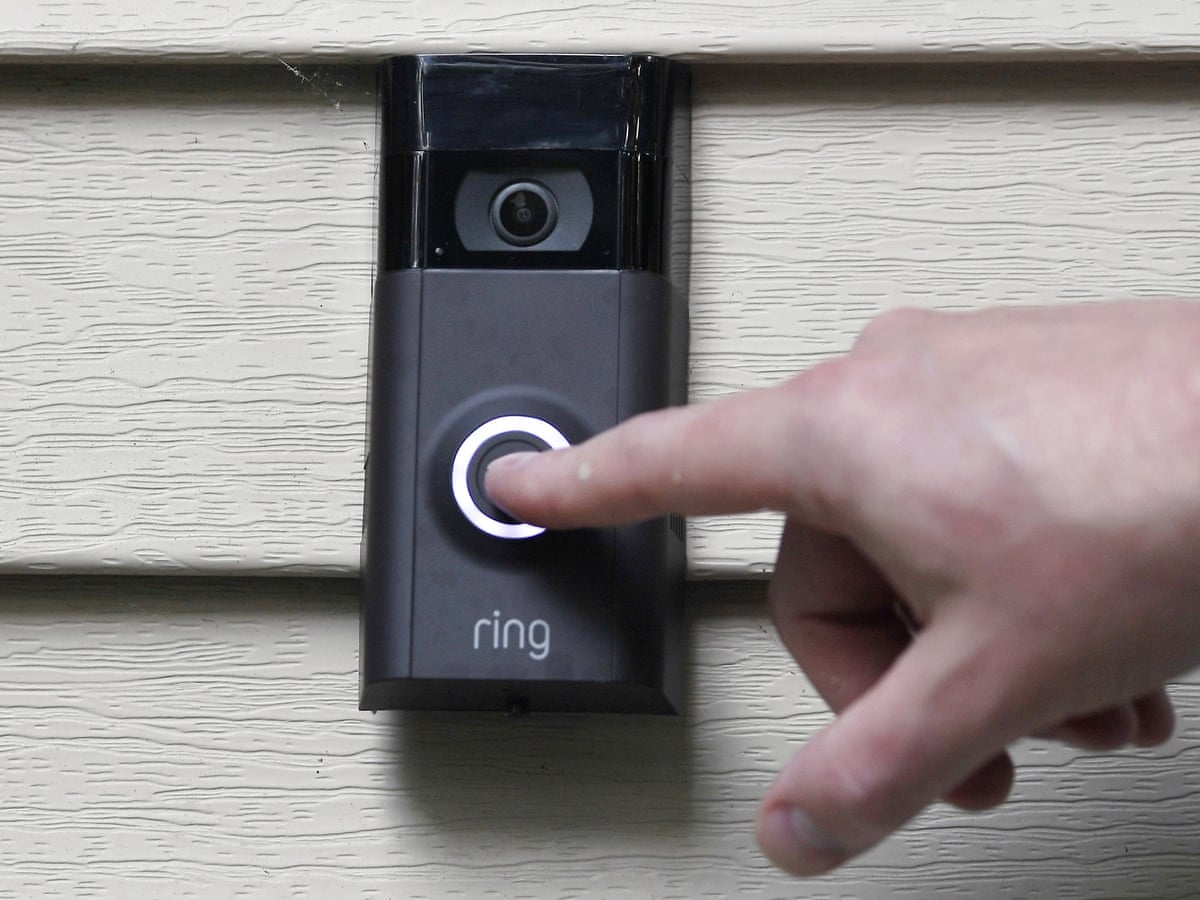 There are three primary settings for the Ring security system:
When you are at home and want to go in and out without setting off any alerts, you should disarm your security system.
When you're inside your home and just want to wander about freely, just the motion and door sensor detectors will be active.
While you're gone, turn on all of the home's systems, both inside and out.
The alarm may be configured to go off anywhere from zero to one hundred eighty seconds after motion is detected. The Ring app will alert you in the event of a break-in, fire, CO2 leak, or flood. Alternatively, Panic Buttons may be placed within the home to immediately summon help. The Ring app allows users to customize the alarm's sound.
When it comes to keeping an eye on your home, you can take use of Live View and motion-activated alerts with the free plan that comes with utilizing Ring. Ring monitoring will not alert the police or allow video recording under this proposal. You're on your own with this one.
The monitoring service is not included in Ring's base plan. The addition of a video archive is its primary function.
You may subscribe to Ring Protect Plus monthly for $10 or pay $100 annually. This package gives you the option to capture videos and includes constant surveillance by experts. In addition, calling the police requires a legal authorization. The Ring permissions team will send an email with all the information after you sign up. Ring will handle the permitting process for you in certain states. In certain cases, they will demonstrate how to get them independently.
https://www.youtube.com/watch?v=fnMDb75vmks
In short, the police aren't directly linked to individual Ring Alarm systems. If you have the Protect Plus package and there is an emergency, the Ring Monitoring Station will contact the authorities.
How Good Is Your Ring Camera?
If the cops can see what your Ring cameras are recording is another often asked topic. I'm no lawyer or police insider, but here's how I see it.
The cops may get the footage from your cameras in two different ways. You must provide it to them voluntarily or face legal action. The cops require a search warrant before they can access your camera, just as they would your house. Without a warrant, Ring will not give the authorities access to your camera. In the event of an extraordinary emergency when there is no time to get a court warrant, the police may see the footage from your camera.
The police often ask for video like this to help in investigations. Therefore, the police will want to see your camera if they think it will aid in solving a crime.
Unless required by law, Ring will not disclose the contents of your camera without your permission. If you upload videos to the Neighbors app by Ring, they will be accessible to law enforcement without a warrant.
Ring will not sneak peeks at your camera feed without your permission. You also have the option of providing access to certain individuals. Furthermore, the Neighbors app from Ring allows you to publish your movies online for anybody to see.
Your videos on the Neighbors app are seen by the police. And when others ask you questions, you may give them your videos as an answer. You don't have to use the Neighbors app if you don't want to. And if the police are looking into anything, you may choose not to get request alerts.
Overall, law enforcement won't be able to access your Ring or see your live video feed. Nobody can see your videos unless you grant access via the Neighbors app unless they have a court order.
Except when you reply to a request made via the Neighbors app, the police will not have access to your name, email address, or location. Your details will then be available to anybody to see, including law enforcement.
Advantages of Ring Alarm
Ring Alarm's pricing is in the middle of the market when compared to similar products like Wyze, SimpliSafe, and NestADT. Because you can set it up on your own, there are no hidden fees, making it a good value. Furthermore, a free Protect Plus trial period of 30 days is included with your new setup.
Many additional Z-Wave-based smart home devices are compatible with the Ring Alarm. The Ring Alarm Control Center incorporates a Z-Wave radio. The compatibility with
https://www.smart-techie.com/1505-2-how-does-roomba-work-with-google-home-assistant-and-which-model-is-best-for-it/
Smart Locks is one example that exemplifies this convenience. When you lock and open the door, the Ring system may be activated or deactivated automatically. Ring is compatible with Amazon's Echo speakers and the Alexa app.
Upgrading a security system is simple if you already have one installed. You won't be able to utilize any of the old gear again, but you'll have a decent notion of where to put the new stuff.
Ring Alarm contains a 24-hour battery backup in case of a power outage.
Last but not least, you may modify the setup to work in your specific home. may be expanded to accommodate any size home. You can carry your ring with you everywhere you go because of its versatility.
Disadvantages of The Ring Alarm
As with any alarm system, you run the risk of setting off a false alert when you first start using it. If you don't answer Ring's calls immediately, the police may issue a citation. When the system is operating, your movements should be carefully considered.
Leaving the house when the Ring is on in-home mode is not an option. Ring may contact you even though everything is alright if an alarm is accidentally triggered.
It lacks the advanced surveillance system's face recognition capabilities. Some individuals I know use it in conjunction with other types of video doorbells so they can recognize who is at their door.
But we like that Ring has taken a stand against face recognition. It's a privacy issue, albeit Ring doesn't elaborate on their stance. Here's a link to the website where Ring lays out their position on the matter.
While you can trust Ring to function almost always, no alarm system can. You still have to keep your guard up. No safety measure can guarantee complete safety. There are situations when you should dial 911 on your own. The alarm is set up to aid you.
Conclusion
The ring can assist you with protecting your house with a sophisticated and high-quality smart home security system if this is something you are interested in doing. The ring will do all in its power to keep you and your family safe and secure, regardless of whether you are home or not, thanks to the several alarm response choices that it provides.
It is important to keep in mind that the majority of the time, the police will be called if your emergency contact does not pick up the phone when they are called by the monitoring Centre. If you choose to respond, you will need to recall your vocal password to cancel the request. In any case, Ring is prepared to provide you with protection in the manner in which you need it.
How does Roomba work with Google Home Assistant and which model is best for it?
Does-Roomba-Work-With-Google-Home-Assistant-Which-Models-Are-Compatible
Since its release more than 20 years ago, Roomba has become a common name in American households. The robotic Hoover cleaner was developed so that users don't even have to touch anything to get their floors clean. These days, iRobot provides a variety of Roomba models, ranging from simple vacuums to sophisticated robots. The intelligent speaker known as Google Home was created by Google Inc. It is a gadget that can be operated by the user's voice and gives them the ability to command their connected home appliances using their natural language. The connection between Roomba and Google Home will be discussed in this post.
The Roomba is a self-driving robot Hoover cleaner that can pick up dirt and dust on its own. Its robot Hoover is equipped with intelligent home mapping technology, which enables you to give individual rooms names and communicate with the Roomba on which rooms it should clean.
If you have a Roomba, you can use voice commands to tell it to clean certain rooms, and you can use voice assistants such as Google Home or Amazon Alexa to control it.
You will have an easier time automating chores around the house if you use Google Home in conjunction with Roomba. You will be able to start and stop the cleaning process, clean particular zones or rooms, return Roomba to the dock to recharge, map a room, and a lot of other things with Google Assistant.
Which Roomba Models Are Compatible with the Google Home Connector?
These days, Roomba robot Hoover cleaners are quite popular; however, not all of the available models are compatible with Google Home. Fortunately, the vast majority of Roomba machines are compatible with Wi-Fi and mobile application connection.
You will be able to link Roomba to Google Home if it is equipped with Wi-Fi. Some of them can be controlled by spoken instructions. Every single one of these options may establish a connection to Google Home or Google Assistant.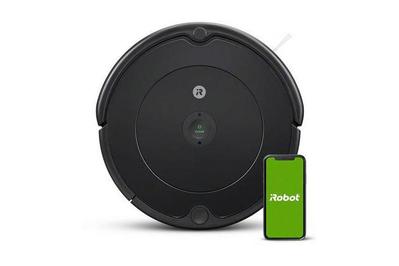 Download The iRobot Home App as Well as The Google Home App.
It is necessary to have both the iRobot Home app and the Google Home app installed on your device for Roomba to connect to the Google Home speaker.
How to Establish a Connection Between the Roomba and the Google Home Smart Speaker
By the use of the Google Home app, you will be able to connect your Roomba to Google Home. During the first connection setup, your Google Home device and your Roomba should both be linked to the same network, and your Roomba should be connected to the internet. In addition, the software on both devices must be updated to the most recent version.
To link your Roomba and Google Home, just follow the steps outlined in this article:
First things first, check to see whether both your Roomba and your Google Home Smart Speaker are linked to the same wireless network. Additionally, check to see that the iRobot and Google Home applications are successfully installed on your device.
Launch the application for Google Home.
Choose Menu from the options on the left side of the screen.
Choose the Home Control option.
Click the "+" button to add an item.
Choose to Set Up Your Device.
Choose the option that reads "Have Already Anything Set Up?"
Choose "iRobot" from the menu that appears in the app's upper-right corner.
Make your choice between the iRobot Smart Home and the iRobot Roomba.
After signing into your iRobot account, Google Home should automatically connect to your Roomba Hoover cleaner.
You're done! Now you can give your Roomba orders by speaking to it instead of using buttons. Just say "Hello Google" followed by the command you want Google to carry out.
Commands For Roomba and Google Home
The following is a list of all of the commands that you can give to your Roomba using Google Assistant.
https://www.youtube.com/watch?app=desktop&v=QaIf4fwPZho
Commands Action
Hey Google, start vacuuming.
Start Vacuuming
Google, please instruct (robot name) to clean the floor.
Hey Google, halt vacuuming.
Pause Vacuuming
Google, could you please continue your cleaning?
Resume Vacuuming
Hey Google, instruct Roomba to continue cleaning,
Google, please resume the cleaning process.
Hey Google, quit vacuuming.
Quit Vacuuming
Hey, Google, please instruct Roomba to put the Hoover cleaner away.
Google, please put an end to this Hoover.
Google, please inform (robot name) to leave our premises.
It's time to go back to Home Base®.
Hello Google, dock (robot name).
Google, can you tell me whether the Hoover is charging?
Roomba® Status
Google, can you tell me whether the Hoover is docked?
Hello, Google, can you help me find my Hoover cleaner?
Find Roomba®
Hello, Google! Can you tell me where I may find (robot name)?
Hello, Google, I've located my Hoover cleaner.
Stop Locate Roomba®
I have some news for you, Google (robot name).
*Hey, Google, begin cleaning up the (favorite name) section of Clean by Favorite.
*Hey, Google, go to work cleaning up the (room name).
A Room-by-Room Cleaning
*Hey, Google, go to work cleaning up the (zone name).
Clean on a Zone Basis
*Hey, Google, call that robot by its name to begin cleaning the floor (zone name).
On the iRobot website, you may find all of the commands for various iRobot devices, including the Brava jet.
Having problems with your Roomba and Google Home?
What should we do if we are unable to link Roomba to Google Home or Google Assistant?
There are a few potential causes to consider if your Roomba is unable to connect to Google Home or Google Assistant, including the following:
The connection between Google Home and Roomba has been severed. Follow the detailed instructions above to link the two together.
At least one of the applications' versions needs to be updated. It is recommended that you use the most recent versions of the iRobot Home and Google Home applications.
The Roomba does not have a Wi-Fi connection. Check for any problems with the Roomba not connecting.
There is currently no connection between Google Home and the Wi-Fi network.
The internet does not pass over the Wi-Fi router at all.
Why aren't the voice instructions we give to my Roomba working?
There may be a problem with the connection between your Roomba and the Google Home speaker if the voice instructions for your Roomba are not functioning.
If, after checking the connection between the two devices and attempting to address any problems that may have been caused by the connection between the two devices, the voice commands still do not function, you may want to try resetting the connection between the devices.
Launch the app for Google Home.
Make sure that "Unlink iRobot Integration" is selected.
Put an end to using the Google Home app.
Reintroduce the Google Home application.
Go to the Add Devices menu option.
Choose Set Up Device
Search, and then choose either the iRobot Roomba or the iRobot Smart Home.
After entering your iRobot credentials, you will be finished.
You will be able to use the new voice commands after you have completed the connection upgrade.
https://www.smart-techie.com/1501-2how-many-electricity-consumed-with-usage-of-smart-plugs/
Which one is the Best Google Home Roomba?
Google Home-recommended Roomba is the i7+. iAdapt 3.0 imprint smart mapping provides a floor layout that you can identify in the iRobot Home app.
Google Home allows voice-activated room-by-room cleaning.
Its self-emptying base removes dirt from the trash. It may run unattended for months.
Conclusion
Overall, the combination of these two features makes it simple to command your Roomba from any location inside your home. You can even program your Roomba to clean automatically daily at certain times if you set up a routine with it. The most advantageous aspect of using this combo is the fact that you
How Many Electricity Consumed With Usage Of Smart Plugs?
Do-Smart-Plugs-Use-A-Lot-Of-Electricity
In addition to the fact that they are more convenient, smart plugs are intended to help you save money by lowering the amount of energy that you use, right? They may achieve this by lowering the length of time that the gadget they're powering is on, but does the amount of energy that the smart plug itself uses cancel that out?
Do smart plugs use a significant amount of power? The smart plugs themselves do not use a significant amount of power. When they are not actively being used, smart plugs use around 1 watt of electricity. That amounts to an annual energy use of 8.76 kWh when everything is taken into account. Great, so you have a general concept of how much power is used by a smart plug, but let's break it down a little bit more so you understand it. Let's also investigate further how we might reduce our use of power by using a smart plug.
Smart Plug Energy Usage
Wi-Fi 1.0-2.0 Watts
ZigBee 0.3-0.6 Watts
Z-Wave between 0.3 and 0.5 Watts
A watt is not a very significant measure of power. Consider the implications. Kilowatts, or thousands of watts, are the units used to calculate your monthly energy costs. Take a look at the most recent energy bill you received. It's likely that in a single day, you consumed more than 8.76 kWh of electricity. The amount of electricity that is used by a single small Christmas lightbulb is about equal to one watt (1 W). If you want to use less power, controlling your Christmas lights with a smart plug is a good idea. The following are some of the ways that smart plugs may be utilized to save money on electricity.
Phantom loads use more energy than smart plugs, which saves money. Phantom loads are the amount of power that is used by a device even when it is not being used. The term "vampire power" has also been used to refer to them.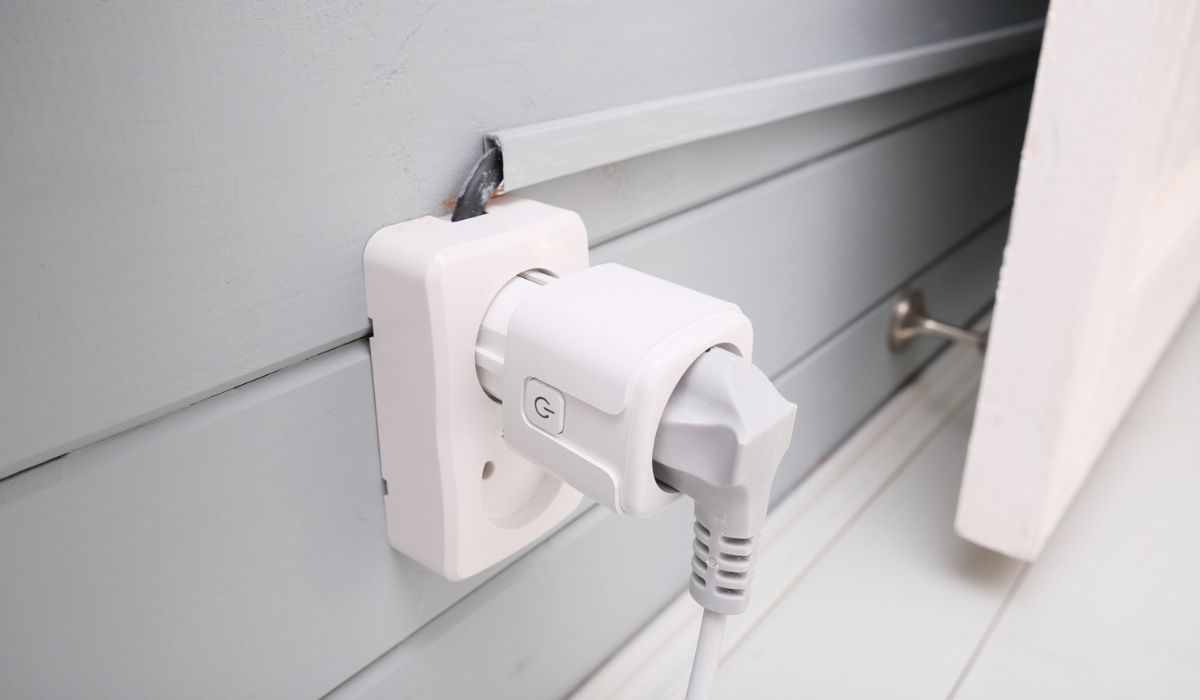 Consider all of the items in and around your home that are powered by electrical outlets. Many televisions, home appliances, a washing machine and dryer, and the list could go on and on.
According to energystar.gov, the typical home has over 40 gadgets that are connected in, so even when you are not using them, these things are still using a very little amount of electricity. However, this power may pile up quickly because of the number of devices that are plugged in.
According to estimates derived from studies carried out by the National Renewable Energy Laboratory and CLEAResult, the use of smart plugs to reduce phantom power may save anywhere from 1% to 4.58% of total energy consumption, which translates to between 500 and 1000 kilowatts.
Depending on the size of your home and the amount of electricity you go through in a year, this might be the equivalent of obtaining a free month's worth of power.
The following is a table based on research done by the National Renewable Energy Laboratories that shows how much money you can save by using various types of smart devices. Take note that the second place goes to smart plugs!
https://www.youtube.com/watch?app=desktop&v=qv4k_76N-jI
Do Smart Plugs Consume a Significant Amount of Electricity?
Typical Applications for Smart Plugs That May Help Reduce Electricity Consumption
Following the revelation that smart plugs do not use an excessive amount of power; we will now discuss some of how their utilization might result in cost savings. Here are some suggestions that can assist you in reducing the phantom load in and around your home.
Game Consoles
Even when they are not in use, such gaming systems have a significant impact on the amount of power that is used. In standby mode, the Xbox 360 S consumes roughly 2 watts of power. Also, think about whether or not a TV is hooked into the same power strip as these other gadgets.
When the device is switched on, there is a significant spike in the amount of power that is used. When it is switched on and doing nothing, the PS3 consumes 75 watts of power. Make sure that the gaming consoles are only turned on when they are being used.
TV and Other Entertainment for the Home
Some contemporary TVs use as little as half a watt of electricity while in standby mode, which is a significant improvement over earlier versions. However, take into account the fact that older models often use more energy. Also, think about the entertainment options in the house.
Have you ever tried to feel one of those receivers when it was simply sitting there? When they are turned on, such items constantly feel warm, which indicates that they are using superfluous watts.
Home Appliances
When it comes to phantom power, many of these devices consume very little, if any at all; nonetheless, you should look for the ones that have displays or lights. When they are hooked in, there will always be a minimum amount of power used by them.
How to Decrease the Consumption of Power?
Examine the amount of energy you are using. This is the present period in which we live. Utility providers may now offer hourly statistics on the amount of energy that is used in residential properties. Do you remember hearing about those "Smart Meters" in the news? This is when they prove to be useful.
Examine your hourly consumption at times when you are not at home and when you are not using any energy-intensive appliances, such as a dryer or the air conditioner, to keep the house comfortable. Just by looking at the devices that are plugged in, you will be able to get a very good indication of how much energy your house is utilizing overall.
Take a tour of your home and make a mental note of anything that has an electrical connection.
It is highly recommended that you write them down. Do you remember when I stated earlier that the typical home has over 40 items that need to be plugged in? That is a lot of information to have in your head.
Find out which of your gadgets are still using energy even when they are "off." If you want assistance, several smart plugs are equipped with a function that evaluates the amount of power used by the appliance that is connected to them.
In the alternative, there is a well-known tool that goes by the name of the Kill-O-Watt. The Kill-O-Watt is first plugged into the wall, and then the device whose power consumption you want to monitor is plugged into the Kill-O-Watt.
For example, the refrigerator is one of those energy-using appliances that really must be plugged in at all times to function properly. Please do not attempt to save money by turning off the power to it while you are not in the house.
Connect Multiple Smart Plugs to a Single Outlet
The solution to your problem, which is to lower your overall energy use by adopting a smart plug, may be found right here. Phantom power is not used nearly as much by modern technologies as it formerly was. Everyone wants to get their goods rated with the Energy Star logo so that they may increase their chances of making a sale.
The issue is that we have an excessive number of gadgets hooked in over the whole of the home. You will use less electricity if you connect all of these devices to a power strip and then plug the power strip into a smart outlet.
As a direct consequence of this, you will see cost reductions in your regular expenses. An excellent place to begin is with the television and all of the devices that come with it. The next room is the home office, which includes a computer, a printer, and several other accessories. If you want to have full control over your smart home gadgets, including smart plugs, you should maintain the power supply for your modem and router in two distinct outlets.
https://www.smart-techie.com/1497-2how-to-reset-blink-camera-and-sync-modules-everyone-need-to-know/
FAQS
Do Smart Plugs Reduce Electricity Costs?
If you know how to utilize them properly, smart plugs do have the potential to save you money. Research conducted by the National Renewable Energy Laboratory found that the use of smart plugs may lead to an increase in the energy efficiency of up to 4.58%. Using less energy will result in financial savings in direct proportion.
Do Smart Plugs Use Energy When Off?
Even when switched off and in standby mode, smart plugs still use around 1 watt of power. Wi-Fi Smart Plugs need between 1 and 2 watts of power. ZigBee Smart Plugs use between .3 And .6 Watts. Z-Wave Smart Plugs have a standby power consumption of around 0.4 Watts.
Conclusion
Smart plugs are very effective to save energy as compared to normal ones, It is important, however, to keep in mind that smart plugs themselves consume energy to function properly since they need a continuous WIFI connection to activate, for example, when you want to remotely heat your heated blanket. Despite saying that, the cost needs to be a great deal lower than what they save with some intelligent use, which makes smart plugs an excellent method to conserve energy provided they are utilized appropriately.
How To Reset Blink Camera And Sync Modules Everyone Need To Know?
Everything-You-Need-To-Know-For-How-To-Reset-Blink-Cameras-And-Sync-Modules
Restarting the device is always the first step in solving any kind of problem with a piece of technology, and the same is true for Blink cameras. The fact that Blink cameras connect to a hub known as the Sync Module
You can reset a Blink camera by holding down the button on the side of the Sync Module until its light goes red. This will reset the Blink camera system, but you will need to reinstall the module via the Blink app before you can use the camera again. As the Blink Mini camera does not need a Sync Module to function, it also includes a reset button on its body.
It is common practice to simply power cycle your internet router or Sync Module to get your Blink camera back online if it has been disconnected from the internet. Throughout the troubleshooting process, it may save you a lot of time if you are aware of when it is necessary to reset your Blink system and when it is sufficient to just power cycle your router and module.
Resetting Your Blink Camera
To function, the Blink Indoor, Outdoor, XT, and XT2 cameras need to be paired with a Sync Module. The Sync Module links all your cameras to the Internet. In light of this, rather than resetting a single camera, it is often more effective to reset the whole system by pressing the reset button that is located on the Sync Module.
But rather than resetting your whole Blink system, there is a far easier option that can fix many of these problems: To do a power cycle on your Internet modem and/or Sync Module, just disconnect them and then plug them back in.
When is the proper time to restart my blink camera?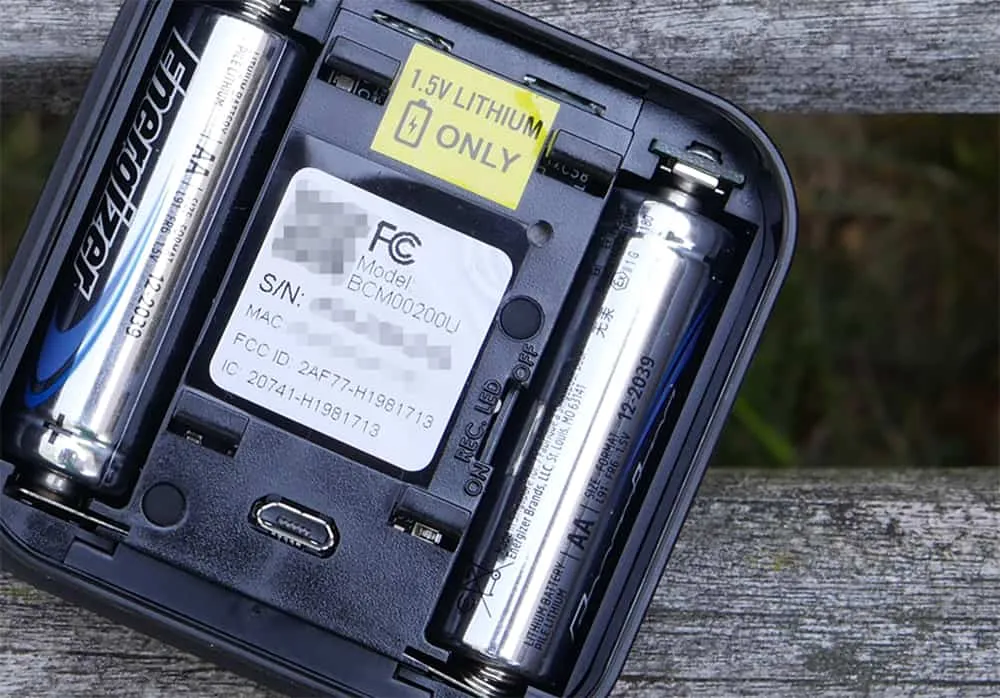 We strongly suggest attempting to power cycle your camera or Sync Module before resorting to resetting it if any of these devices have gone offline. Cycling the power supply is a straightforward initial step to take, and it does not require you to change your system in any way.
If you're having trouble accessing your Blink camera system online, try restarting your Internet modem. This may be accomplished by following these steps:
Turn off both your Internet modem and your wireless router and unplug them.
Wait one minute.
Reconnect the modem to the computer.
When the modem has been brought back online, you should plug in the router.
Checking the lights on the Sync Module will allow you to determine whether or not the Internet power cycle was successful. There should be one completely green light and one completely blue light.
If this does not resolve the issue, try restarting the module.
Pull the power line out of the Sync Module.
Please hold on for at least 10 seconds.
Connect it once again.
For a minimum of one minute, wait for the system to begin operating normally again. Keep an eye out for the green and solid blue lights.
Doing a factory reset on the Sync Module
Certain problems cannot be fixed by just cycling the power. In such a scenario, you will need to reset the Sync Module on your Blink system for it to function properly again.
To reset the module, you will need to press and hold the reset button that is located on the side of the device, right next to the USB port, until the light goes red. This might take anything from 15 to 30 seconds. When you see one steady green light and one flickering blue light, you will know that the reset was completed successfully.
This method of resetting the Sync Module will put it in the "setup mode" of its operation. There will be a loss of connection for all cameras. You will need to uninstall the Sync Module in the Blink app and then reinstall it before you can utilize your cameras again.
To remove and restore your Sync Module, please follow these steps:
To get help using the Blink app, choose the question mark (?) icon.
Choose "Remove Sync Module."
Scan the module's serial number or input it manually.
Press "Delete."
Return to the home screen, and then click the plus symbol that's there.
Choose "Blink wireless camera system" from the drop-down menu.
Repeat the process of scanning or entering the module's serial number.
Choose the Blink system you have.
Choose "Discover Device" from the menu.
Just hit the "Join" button.
Click the "Done" button.
If resetting the Sync Module does not fix the problem with your camera, you should get in touch with Blink customer care for further assistance.
Resetting Blink Mini Cameras
It is not necessary to have a sync module attached for the Blink Mini to function. You will need to reset the camera itself if you are using a Blink Mini that functions independently.
At the very bottom of the camera is a button that may be used to reset the device. If your camera is not currently linked to the Internet or if you wish to connect it to a Sync Module, you will need to use the reset button.
You may either restart the Mini by cycling its power supply, or you can uninstall it from the Blink app and then reinstall it exactly like you would the Sync Module.
https://www.youtube.com/watch?v=eLITbjaC2eM
Methods for Resetting the Sync Module
If rebooting the device doesn't solve the issue, try the following: By quickly resetting the Sync Module, your Blink camera system may start up again. On the back of the sync module is a physical reset button. It is recommended that you attempt a power cycle before using this button to enter setup mode on your Sync Module (unplug and plug in the power cord). If you choose to reset your system, it will remain offline while you make the necessary adjustments to your sync module.
If the device's blue blinking light and green steady light are both on, it has been reset successfully.
Hint: Sync module performance may be maximized by performing a reset before and after connecting it. Use a paperclip or a tiny screwdriver to reset the device.
A toy that goes "blink, blink"
when the Sync Module is reset to factory settings. This will render all cameras inoperable until they are reinstalled. Fundamentally, the system has to be adjusted.
After you've deleted the Sync Module from the Blink app and reinstalled it, you'll be able to see your cameras again.
https://www.smart-techie.com/1493-2which-connection-is-better-hdmi-arc-or-optical/
Here's how to uninstall your Sync Module and reinstall it:
When the Blink app has opened, you may access its help menu by clicking the icon.
Get rid of "Sync Module" in the menu.
The serial number of the module may be scanned or entered, and then "Delete" can be tapped.
When you go back to the main menu, look for the + symbol to add the system.
The "Blink wireless camera system" option is the one to go with.
It is necessary to retry scanning or entering the module's serial number.
After selecting your Blink system, click the "Find Device" button.
Choose your Blink system, and then click "Find Device."
What Does Pressing the Reset Button on the Blink Camera Do?
You shouldn't use this button to put your Sync Module into setup mode unless you've tried cycling the power on and off first (unplug and plug in the power cord). If you choose the Reset option, your system will remain offline until you make the necessary adjustments to the settings on your Sync Module. That will not result in the camera having to restart.
The physical reset button on the device won't be able to do the following:
Remove the blink camera from the system or account in question.
Get rid of the photo that's sized like a thumbnail.
Reset the settings of the camera to their original factory defaults.
How can I reset my Blink camera from a remote location?
With the Blink app, you will be able to remotely reset both the system and the cameras. On the other hand, the Sync Module has to have a physical reset performed on it.
Conclusion
It is possible to reset the Blink camera system; however, in most cases, it is not required to do so. If you are having problems with your Blink camera, the first thing you should do is attempt power cycling your Internet modem, and then try power cycling your Sync Module.
If this does not work, you may reset the Sync Module by pushing the reset button that is located on the side of the device. You will need to uninstall the Sync Module in the Blink app and then reinstall it after doing a reset; thus, you should always attempt power cycling before performing a reset.
If you do not have a Sync Module for your Blink Mini camera, you may reset the camera by pressing the reset button that is located on the bottom of the camera.