How Does Accurate Track To Samsung Galaxy Watch and Measure Sleep?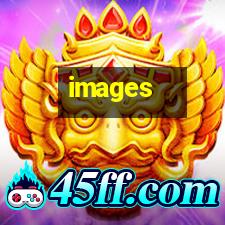 How-Does-The-Samsung-Galaxy-Watch-Track-And-Measure-Sleep
Both the Galaxy Watch 5 and the Galaxy Watch 4 from Samsung are capable smartwatches and accurate fitness trackers. The pair can monitor your rest as well as your heart rate, blood pressure, and other health indicators. Everything from how long you sleep to what causes you to have a restful or restless night is included in this category. Continue reading to find out how to make the most of the Galaxy Watch's sleep monitoring features.
How does the Galaxy Watch measure time spend asleep?
Like other modern smartwatches, the Galaxy Watch employs many different sensors to determine whether and when the user has fallen asleep. It matches user data obtained from its sensor array with movement data detected by the internal accelerometer.
Sleep data from any wristwatch or fitness tracker should never be used for self-diagnosis because of its inherent inaccuracies. Instead, the information is useful for seeing patterns and flagging issues.
https://www.youtube.com/watch?v=wsJTCe6rjCE
What Tab Galaxy Watch Opens?
Several sleep metrics are recorded by Samsung Galaxy Watch models. Samsung Health on your phone and Galaxy Watch will compile and provide this information. Here, I've outlined the key characteristics.
Value of Sleep
3 Night Sleep Tracking
Sleep monitoring
Complexity in sleep records is not uncommon. It may be difficult to disentangle the causes of a good or poor night's sleep from all the data shown in graphs and charts. The sleep quality index may help with that. Samsung assigns a score between 1 and 100 based on many criteria to each qualifying night's sleep. The higher the rating for sleep quality, the better the sleep.
The Sleep Quality Index (SQI) takes into account the following five variables:
Total Sleep:
Your sleep quality will suffer if you either sleep for too long or too little. According to Samsung, individuals need between 6 and 9 hours of sleep every night.
Stages of sleep:
During sleep, the body goes through a variety of stages. The average sleep cycle lasts around 90 minutes and consists of one continuous progression through all four phases of sleep (two of which are REM and two of which are non-REM). For adults, Samsung recommends anything from three to seven cycles every night.
Movements And Awakenings:
The term "movements and awakenings" pretty much speaks for itself. The Galaxy Watch keeps track of how many times you have to wake up throughout the night. The sweet spot is somewhere in the 10–40% range.
Physical Recovery:
According to Samsung, deep sleep, which is often considered the physically restorative part of sleep, is closely tied to this aspect. A percentage of 40 or more is also deemed very good to exceptional.
Mental Recovery:
REM sleep is linked to the process of mental recuperation. With a score of 60 per cent or more, sleep quality is considered to be satisfactory.
The Galaxy Watch also keeps tabs on two more metrics that don't play towards the sleep score:
The amount of time spent asleep, after subtracting for time spent awake and interruptions.
Calories burned: the amount of energy your body needs when you're sleeping.
Samsung, in contrast to Fitbit, does not label the given number in any way. It's thus not easy to tell if your score is excellent, average, or worse. But it does offer you an age-group average.
If you prefer a more visual representation of your night's sleep, Samsung Health also provides that information in the form of charts and graphs. The sleep chart displays a history of your most recent slumber session, broken down into stages of sleep (seen on the Y-axis). Underneath this chart is a bar graph showing the average amount of time spent in each sleep stage, as well as the total amount of time spent in each stage.
Samsung tracks four distinct phases of sleep:
Stage 1: According to Samsung, being awake may refer to either "short episodes of awakenings" or "waking up totally." This may include shifting positions while sleeping. If you have trouble sleeping, this number is likely to be rather high. It's recommended that it only account for 0-9% of your overall nightly sleep.
Stage 2: The rapid eye movement (REM) sleep stage is so-called because of the corresponding sleep behavior. At this time, dreams often occur. It ought to take up between 19% and 27% of your total nightly sleeping time.
Stage 3: The likelihood of waking up during this stage of sleep is highest. Between 44 per cent and 59 per cent of total sleep time occurs during this time.
Stage 4:  the deepest state of sleep is characterized by the lowest levels of brain, heart, and respiratory activity, as described by Samsung. It's necessary for the physical restoration of the body as well. This stage accounts for 10%-12% of total sleep time.
Oxygenated Blood During Sleep
The percentage of oxygen in your blood, also called your "SpO2," is a vital indicator of how well your body is functioning. If your blood oxygen level is high, your blood is well-oxygenated. That's a healthy indication all around. Yet, sleep-related declines in breathing rate and muscle activity lead to lower blood oxygen levels.
Samsung's Galaxy Watch 5 and Galaxy Watch 4 can monitor your oxygen levels as you sleep, and the next day, you may consult a chart in Samsung Health detailing your night's saturation levels. Also included are the lowest percentage of saturation and the total amount of time when nighttime blood oxygen levels were below 90%. While this is a useful estimate, it may be affected by things including how well the watch fits your wrist and the ambient temperature.
This information is not meant to be used for medical diagnosis, but rather as a guide to better health and fitness. If you wake up feeling lethargic and your blood oxygen saturation readings show any cause for concern, you should visit a doctor.
https://www.smart-techie.com/1470-2how-to-restart-or-reset-an-app-on-samsung-smart-tv/
Snoring
7-track sleep-tracking Samsung galaxy watch
2 sleep monitoring for the Samsung Galaxy Watch
11 Samsung galaxy watches that monitor sleep quality
Both the Galaxy Watch 5 and the Galaxy Watch 4 from Samsung include a snoring tracker. The watches contain microphones, but they need to be connected to a smartphone to capture any audio. Snoring sufferers may benefit greatly from this information. The Galaxy Watch not only logs the times and dates of snoring but also uses the accompanying audio to assess the volume of the snoring. After 30 days, this audio information is discarded.
In the very top right of the Sleep page is a little graph icon that users may press to see data from the past. Choose "Snoring" from the left-hand menu's drop-down menu. You have the option of skipping a week, a month, or an entire year.
The three things you need to do to get your phone to record snoring are to put it on a flat surface near your head, turn on the feature in Samsung Health called "Detect snoring," and enable Samsung Health access to your phone's microphone.
Regularity in sleeping Samsung galaxy watch sleep monitoring 5 vs. 10
Consistency In Sleep
Duration is also monitored. Here, Samsung Health shows how well your sleep and wake schedules over the last week have tracked with your goals.
To get a more comprehensive view of the available data, hit the little graph icon located in the upper right corner of the Sleep page. Use the left-side arrow to choose your preferred sleeping hour. Choose from one week, one month, or one year. Samsung Health will also show you the typical time you go to sleep and get up, as well as the average quantity of sleep you get each night, for each time.
Using Sleep Coaching: A Guide
Samsung released a sleep coaching function in early 2022 to assist customers in enhancing the quality of their sleep over four weeks.
For the 17-year-old Samsung Galaxy Watch.
18-hour sleep monitoring on the Samsung Galaxy Watch
Samsung Galaxy Tracker 12 Nighttime Sleep Monitoring
Users are given a sleep symbol or animal before coaching starts, which is determined by their responses to two questions and their previous sleep data. All the animals stand for different classes of nappers. Such as the fact that I am an anxious penguin. Intriguingly, when asked whether I had difficulties sleeping, my response of "no" transformed me into an Unconcerned lion.
14 Tracking Sleep with Samsung Galaxy Watch
18-hour sleep monitoring on the Samsung Galaxy Watch
15 Sleep Tracking Features for Samsung Galaxy Watch
After selecting Next on the screen with the sleep symbol, Samsung Health will provide a four-week plan. Each week has a different set of proposals. Here's the example software I was given to use:
Week 1: Learn the Three Keys to Better Sleep
Week 2: wind down before bed
Week 3: Hastily rise from bed
Week 4: Wind Down Each Night (review)
Your sleep icon determines the next segment of this program. Building a normal sleep routine is the focus of the last three weeks of the program for Unconcerned lions. Choose "Get coaching" to begin the sleep training process.
Every day for the following four weeks, you'll have a new task, such as viewing movies about different types of sleep and other related topics.
At any point, you may leave, return, or review your past sessions of coaching.
Galaxy Watch: The Ultimate Sleep Aid
The Alarm Clock for Samsung Galaxy Watch
Android Authority / Andy Walker
The Galaxy Watch series not only monitors your sleep but also provides tips for getting a better night's rest. No, we're not going to go through sleep hygiene techniques either. Practical measures may be taken to improve the quality of sleep.
Go to sleep mode
The bedtime mode serves as a Do Not Disturb mode by silencing all notifications save from the alarm. As long as Bedtime mode is enabled, the always-on screen, touch-to-wake, and raise wrist-to-wake features will be off.
To activate Nighttime mode:
To activate the Bedtime mode, go to the settings > Advanced features > Bedtime mode toggle.
We advise turning on Turn as planned and setting the time to correspond with your desired bedtime and wake-up hour.
Start a timer
Trying to get yourself to behave in the morning is an exercise in futility. Smartwatch alarms are a more soothing way to get up in the morning than phone alarms, which have their place.
With your Galaxy Watch, you may set alarms by
Launch Alarms, then choose "Add on Watch," Put in the time and click Next > Save.
Correct watch wear
Wearing your Galaxy Watch properly will guarantee accurate and reliable tracking. The ulna is the wrist's pointed bone, and Samsung says your watch should be worn two fingers' breadth above it. The accuracy of monitoring blood oxygen and heart rate during the night will be enhanced by a close fit.
How Factory reset of LED Strips Lights in Detail and Guide on Resetting?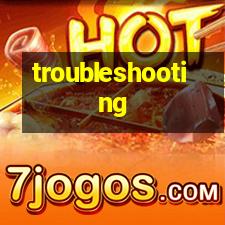 How-to-Reset-Led-Strip-Lights
Led strip lights are a common and versatile kind of energy-saving lighting. However, they may malfunction and need resetting if not handled properly.
Whether you're trying to set the mood for a party or just want to light up your workspace, adjusting the led strip lights is a breeze. This article will detail the method of resetting LED strip lights. If your LED strip lights are not working, you may return them to factory settings by pressing the reset button.
An easy solution to problems like unresponsive or malfunctioning lights is to reset the LED strip lights to their original settings. Make sure the lights have a working controller or remote and that they are plugged in before resetting them.
The following are the standard procedures for resetting LED strip lights: To begin, wait around 10 seconds after unplugging the LED strip lights from their power source. Connect the lights to their power outlet once again. Press and hold the reset button for around five seconds after turning the lights on with the controller or remote.
The reset button on a controller or remote may require pressing a certain button combination. To learn how to reset your LED strip lights, you should refer to the manual provided by the manufacturer. LED strip lights, after reset, should react properly to controller or remote controls. If the problems continue, you may need to replace the controller or the LED strip.
When Is It Necessary to Reset LED Tape Lights?
https://www.youtube.com/watch?v=TkoVluAEuWg
There are a few scenarios in which you'll need to reset your LED strip lights. To begin, if the lights are flickering or otherwise not functioning as they should, it is usually a sign that they need to be reset.
Changing the batteries in your remote control necessitates resetting the lights to ensure compatibility with the new device.
Finally, it's usually a good idea to reset your led strip lights before making any adjustments to the settings, such as changing the color or intensity.
Always refer to the user guide for clarification on whether or not you need to reset your led strip lights.
Detailed Guidance on Resetting LED Strip Lights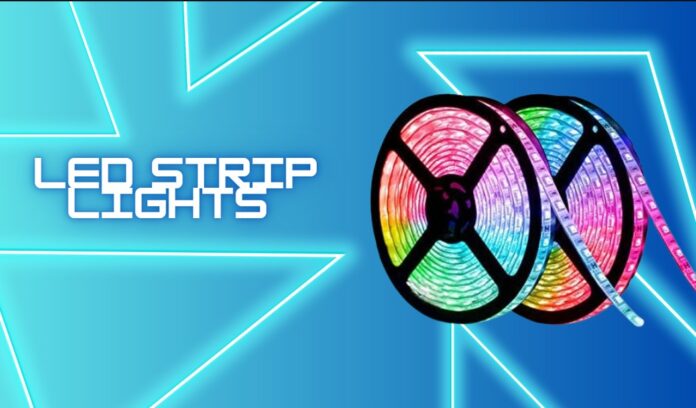 Make sure the LED strip is plugged in.
The first step is to make sure the LED strip light is really plugged in. The reset button will be ineffective if the device is not connected in.
Plug-in-the-LED-Strip-Light
The next step is to connect the device into the wall. Be careful not to burn your fingers on the metal prongs of the plug.
locate the button labelled "Reset."
Locate the button labelled "Reset" on the LED strip light. Typically, it may be found on either the side or the back of the device. You could see the word "Reset" or a reset symbol on the button.
Power down the LED Strip.
Once you have identified the reset button, the LED Strip may be turned off. To do this, either remove the plug from the wall outlet or flip the power switch, if available. These two approaches are equally effective.
Disconnect the power adapter.
The next step is to disconnect the LED strip's power source. Again, avoid touching any metal while you're working on this.
Verify if the LED strip's lights are on if you suspect the power adaptor may still be connected. If they are, then you haven't yet unplugged the power adapter.
Press and keep depressing the "Reset" button.
Press and hold the reset button for three to five seconds after disconnecting the power cord. Because of its tiny size, the button is often inaccessible without the assistance of a pen or other pointed item.
Reconnect the power adapter.
After pressing the reset button for the allotted amount of time, reconnect the power cord to the LED tape.
Verify if the LED strip's lights are on if you suspect the power adaptor may still be connected. The power adapter is securely connected if the lights come on after being plugged in.
Turn on the LED Strip Lights
At this point, you may either flick the switch or re-connect the LED Strip to the power source to turn on the lights. The lights have been reset and should be functioning normally once again.
In order to learn how to reset a Sengled Bluetooth light bulb, go here.
Some Best Ways to Reset Led Strip Lights
Change Batteries
Get new batteries. Changing the batteries is a simple way to reset your LED lights if they are powered by that method. In most cases, this is all that is required to restore proper lighting.
New Power Supply
Switch to a new power supply. Alternate power sources may be explored as a viable alternative. Replace AA batteries with AAA ones, for instance. If you're using an AC adapter, try recharging it or connecting it into a different outlet or a surge protector.
Tweak the Controls.
It's also possible that the LED lights' settings merely need to be tweaked. Changing the brightness or switching to a different lighting mode might do the trick.
Disinfect the contacts.  
If your LED lights still aren't turning on after you've done all we've suggested, the issue may be with the contact points. Remove any debris or residue from the contact locations using a cotton swab or Q-tip. Then turn on your lights once again.
Why Won't My Strip Lights Turn On?
https://www.smart-techie.com/1459-2how-o-adjust-the-temperature-on-ecobe-smart-thermostat/
If your LED strip lights are malfunctioning, there are a few potential causes. As a first step, double-check that the power source is both plugged in and functioning.
The circuit breaker may need to be reset if it has been plugged in but is still not functioning. If it doesn't work, try connecting the power source into a different socket.
If the power source is not defective, the controller or remote is probably at fault. The controller or remote must be reset in this scenario.
LED strip lights may fail to illuminate if they are improperly connected to the source of electricity. Verify the safety of all of your network connections.
How Come My LEDs Won't Change Colors?
It's probably the remote's fault if your LED lights won't change from one color to another. First, make sure the batteries are put correctly and that the connections are clean and dry.
Why-Are-My-LED-Lights-Stuck-on-One-Color
If the controller or remote's batteries are OK, try resetting the device. If it doesn't work, you may need to get a new controller or remote. To test whether the LED lights will reset by reconnecting the power source.
FAQS
Where can I find the reset button for my LED strip lights?
In most cases, the Reset button for an LED light strip will be found on its rear end. A little reset symbol is often printed in white or yellow on a blue or black button. The whole light strip will turn off and then back on when the reset button is pressed.
Fuses for led strip lights?
Typically, fuses are included with led strip lights. Fuses are used in circuits to prevent damage from high current and protect the wire from overload. A blown fuse instantly reduces the circuit's excess current, which may prevent the premature failure of a lightbulb or other electrical component. Your led strip lights system's total voltage and current level may be kept within safe limits by installing a few fuses. Lights and electronics are less likely to be damaged, and their useful life may be extended as a result.
In what ways are led light strips unique?
A light strip's durability is affected by several variables, such as the material it's made of, how frequently it's used, and the conditions in which it operates. However, light strips, depending on how frequently they are used and how properly they are cared for, should last anywhere from six months to a year. Light strips' useful life may be extended if they are kept clean and free of dust and debris. Avoid putting LED strips in places where they will be subjected to high temperatures from the sun or other sources.
Do LED Strips Ever Fade?
Led strip lights are built to endure, and they don't usually break down as quickly as incandescent or fluorescent light bulbs would. Led strip lights, like other electrical components, are susceptible to failure over time in the face of extreme heat, humidity, or physical damage. Experiencing flickering or random outages is a possible indicator of a failing component in your led strip lights. The strip lights should probably be replaced as soon as feasible to prevent any more complications.
Do Phone-Based Controls Exist for LED Strips?
The answer is yes; you can use your phone to manage LED strips. To achieve this, just plug the LED strip into your phone's USB port and use the corresponding app to toggle the lights on and off. The app has features like programmable timers and customizable lighting effects.
Conclusion
Led strip lights are an excellent choice for illuminating and decorating your house. However, there is no clear cause for them to suddenly malfunction. Here, we'll teach you how to factory reset LED strip lights so they function as good as new.
It simply takes a few minutes to reset the led strip lights and is a very simple operation. To finish the job, you'll want a screwdriver, pliers, and wire strippers.
Turn off the power and take off the end cap of the LED strip lights to reset them. The next step is to locate the PCB's solder locations and use a metal item to create a short circuit between them.
After that, you may reconnect the end cap and turn the light strip back on. You should be able to easily reset your LED strip lights by following these steps.
How o Adjust The Temperature On ECOBE Smart Thermostat?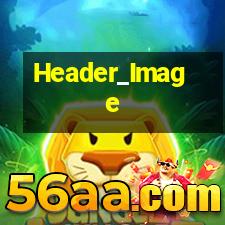 How-To-Set-And-Adjust-The-Temperature-On-Ecobe
The Ecobee Smart Thermostat is an advanced piece of equipment that can effectively substitute for your old thermostat. It may maintain a pleasant temperature in your home while you're away and cut down on your energy bills. A little learning curve is to be expected with any new technology you bring into your home. One of the things you'll have to figure out is how to set and change the thermostat. Before adjusting the Ecobee's temperature, you need to make sure it is in the appropriate HVAC mode (Auto, Hot, or Cool). Adjust the indoor temperature by dragging the blue circle for cooling and the orange circle for heating up or down on the home screen.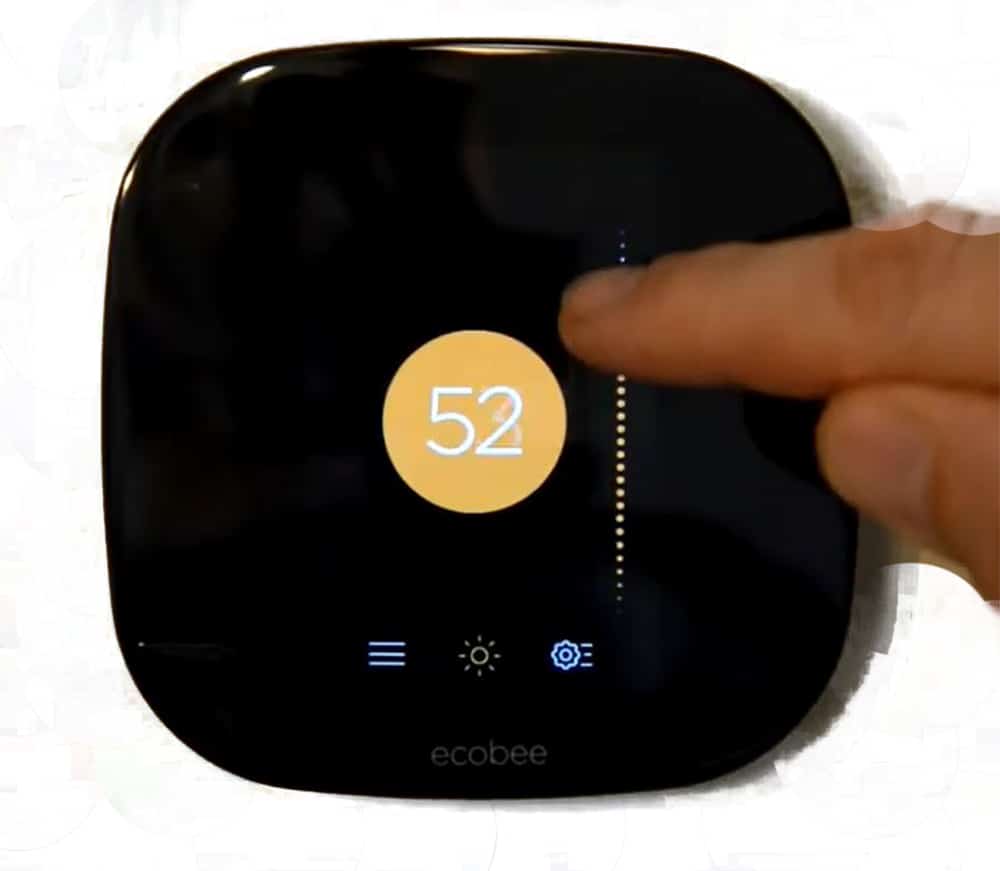 That's the short version of my response, but there are plenty of additional considerations to discuss. Who, after all, would purchase a smart thermostat only to be forced to fiddle with it constantly? In addition, I'll explain how to manually override Ecobee's comfort settings by configuring a hold and how to build a schedule to have Ecobee automatically set and modify the temperature for you.
How to Change Ecobee's Mode
If you wish to change the temperature on the Ecobee, you must first ensure that it is set to the proper setting. Ecobee has four distinct settings:
Ecobee only activates the furnace for heat. When the temperature dips below the set point, Ecobee will activate the furnace and display an orange set point on the home screen.
The air conditioner is the only appliance Ecobee will activate. As the temperature climbs above the blue set point shown on the home screen, Ecobee will activate the AC.
Automatically, Ecobee may activate either the heater or the air conditioner depending on the set temperature. There will be a blue and an orange set point.
Ecobee will not activate any heating or cooling systems when it is off. There is no temperature at which the AC or furnace will activate. There will be no defaults shown on the main menu.
The Heat and Cool buttons typically activate the furnace and air conditioner, respectively, but what about the Auto button? Take a diversion with me as I investigate this strange transmission method.
https://www.youtube.com/watch?v=8AB-rnp46IA
Auto Mode on an Ecobee: What Is It?
The Ecobee may automatically activate the heater or air conditioner, depending on the current temperature, when the HVAC mode is set to Auto. There will be a blue temperature setting for cooling and an orange one for heating on the main screen. There is a restriction on the proximity of these fixed locations.
If you live in a moderate area or your home is adequately insulated, the auto mode may be a lifesaver when the temperature swings from hot to cold.
My personal preference is 68/76. Ecobee will activate the heating system if the indoor temperature dips below 68 degrees. Ecobee will activate the air conditioner if the temperature rises above 76 degrees. After installing Ecobee, I have not switched from this setting since it suits my needs well.
That's because there aren't huge swings in temperature from day to day, both outside and inside my residence, and I don't mind a moderate temperature variation there. What about you, though?
Can I leave my Ecobee on auto mode?
In regions where there are significant daily temperature changes, leaving your Ecobee on auto mode is not recommended. In the winter, the heat may kick on during the chilly nights, and in the summer, the air conditioning could kick on during the hottest part of the day. It's possible that doing so may lead to energy waste and a higher power bill.
The range between the defined locations might be widened, of course. I guess it comes down to individual taste. I'd rather bundle up against the coldness of the night than turn on the heater.
If "Auto" is not listed under "HVAC Mode," how do you activate it?
Before we can go back to adjusting the thermostat, there's something else we need to check. But what if there's no "Auto" option in the climate control settings? I've seen a few cases where this was deactivated without the owner's knowledge. Auto mode is normally active by default; if you can't find it, you may activate it in the following way:
Start from the home screen.
The Ecobee thermostat will automatically transition from standby mode to home mode as soon as you approach it. There's a button with what looks like three parallel lines on it in the bottom left corner; tapping it will bring up the main menu.
To adjust preferences, click "Settings."
On the firmware version I'm using, this is the second choice from the bottom of the menu.
Just click "Installation Preferences."
Clicking this link will take you to a website where you can learn about and access the thermostat's more complex settings. not in the mobile or web versions.
To use "Thresholds," click on it.
A/C Auto Mode must be selected.
There will be two buttons on the Ecobee, labeled "Enable" and "Disable." Just turn it on. You should now see "Auto" as an option on the HVAC mode screen.
Let's move back to configuring the Ecobee's temperature. You should now have the Ecobee set to either hot, cool, or auto for the HVAC system.
The active mode is clearly shown by the home screen's default settings. Setting the temperature to blue activates the cool mode. An orange temperature threshold indicates that heat is turned on. If you don't see either, the system is disabled; if you do, auto mode is on.
The Ecobee may be programmed and adjusted in two primary ways.
The temperature may be changed on the Ecobee's main screen.
Create your ideal environment by customizing your schedule.
Make a change to "Home" or "Away" in the Quick Settings menu.
Most people use one of the first two methods. The third is for when you deviate from your regular schedule and haven't programmed Ecobee to adjust automatically.
https://www.smart-techie.com/1438-2is-it-safe-to-use-ifttt-for-security-concerns/
Let's talk about how to put those three suggestions into action.
Changing Ecobee's Temperature Using the Preferences Panel
To adjust the target, just tap the circle and drag it up or down with your finger. The required temperature was represented by the number in the circle.
A "hold action" is a temperature adjustment made by using a predetermined set point. The duration of this hold function is adjustable. Here's how to navigate your Ecobee to that option: Choose "Hold Action Duration" from the main menu's "Settings" submenu. The duration of the given hold temperature might be one of the following:
Two to four hours
at least till the next event!
Ignore this unless you decide to do anything about it (default value).
Take a stand during the transition.
Scheduled temperature control using Ecobee
Most individuals only leave a hold temperature in place for a short amount of time. In most cases, you'll want to program your thermostat to follow a set routine. Ecobee and YouTube both provide quite comprehensive guides on how to set up a routine.
Comfort settings are the primary focus of this article. Comfort settings allow you to program your ideal temperature and ventilation levels for a certain time of day.
Home, Away, and Sleep are the three comfort settings available on the Ecobee. Further comfort preferences may be configured using the online interface. Neither the thermostat itself nor its companion software on a mobile device allow for this.
Many alternatives will be available for each comfort level. There is, of course, the ability to choose a preferred heating and cooling temperature, but there are also two more features that are seldom seen on traditional thermostats.
With each comfort setting, you can choose which sensors will be active and whether you want the fan to be on or off. If the fan is turned on at a certain comfort level, it will continue to do so regardless of whether the heater or air conditioner is in use.
If you have more than one sensor, you may choose which ones to utilize in conjunction with the Ecobee thermostat. The Ecobee thermostat is not necessarily required to be one of the enabled sensors, but there must always be at least one.
You may then add these comfort settings to your routine. If you choose, Ecobee lets you customize your thermostat's settings for each day of the week independently. Alternatively, you may choose to duplicate days to speed up the setup process.
How to Adjust Your Warmth and Coolness?
Here's how to incorporate convenience features into your routine.
Smart Recovery, the function he mentions for a minute, is turned on by default but can be turned off in the settings. To ensure that your house is always at the ideal temperature when the Comfort Setting is activated, Smart Recovery will turn on you're heating or cooling system in advance of its planned turn-on time.
Where is the instruction manual for my Ecobee thermostat?
Let's go over everything you've learned so far using the example of needing to switch on your air conditioner. Adjust the blue set point on the Ecobee thermostat's home screen so that it's cooler than the current temperature, which is shown in large white numbers. It will switch on the air conditioner. Likewise, the air conditioner may be activated according to a predetermined timetable.
How To Check Can The Blink Mini Go Outside?
Is-The-Blink-Mini-Waterproof-Can-The-Blink-Mini-Go-Outside
The Blink Indoor Camera is an intelligent home security camera that enabled with Wi-Fi. It enables you to view live video or replay recorded clips from anywhere in the globe using your smartphone or tablet, and it may assist you in monitoring your house while you are away from it. You can do this from anywhere in the world.
Is there anything that prevents you from using it outside like the snow and rain?
There is a great deal of debate over whether or not the Blink Indoor Camera may be used in an outside setting. Many maintain that they are not resistant to the elements, while others maintain that you may use them successfully outdoors so long as you cover the camera with housing.
Your Blink indoor camera may be used outdoors so long as it is shielded from the elements and other potentially damaging factors. According to Blink, customers have used them effectively in protected situations such as beneath an umbrella or on a veranda that is covered. According to their assertions, everything should be OK so long as it does not rain and the temperature maintains between 32- and 95 degrees Fahrenheit.
They proceed to warn everyone who has a Blink that the camera is not waterproof and that the warranty will be voided if it is subjected to any moisture or temperatures that fall outside of the range that is indicated. Rather than putting stress on yourself, you might acquire the Blink Outdoor Camera, which comes with an environmental rating and can operate normally in adverse weather situations.
Because we have spent years using my cameras, we are confident in stating that these cameras are almost indestructible so long as you give them enough protection from precipitation (rain, snow, or ice), which requires you to take your time while building exterior housing. The Blink Indoor Camera may be taken outdoors since it is resistant to the elements.
If the manufacturer does not provide outside housing for cameras, you will not have many alternatives to choose from. If you wish to use a camera designed for indoor usage outdoors, particularly during the winter months, you need to be sure that it has a waterproof casing.
Is It Possible to Use the Blink Interior Camera Outdoors?
Although the Blink indoor camera, also known as the Blink Mini, was not designed to be used outdoors, it is still possible to use it outside as long as certain safety measures are taken. The Blink Mini is designed for use inside and can operate in temperatures ranging from 32 to 95 degrees Fahrenheit (0 to 35 C). The Blink Mini does not have a rating for its environmental friendliness and is not water resistant.
While the Blink Mini is advertised and marketed as an indoor camera, there have been reports of consumers using it effectively in other environments. It is important to keep in mind that if you use the Blink Mini outdoors, your warranty may be voided. It is particularly true if the device becomes damaged by water.
Keeping your Blink Mini out of the elements is the most important thing you can do to ensure its safety. The Mini will need protection if it is exposed to water or very cold conditions. You should use a different camera outdoors if you live in an area where the temperature often exceeds the operating temperature range of 32 to 95 degrees Fahrenheit. These temperature limits apply to most cameras.
The Blink interior camera is a high-definition security camera that records in 1080p and has motion detection as well as two-way audio. Since it is robust, you may use it both inside and outside the house. Because of this, an outside camera is an excellent tool for monitoring the area immediately around your house without requiring you to leave your property.
Blink, a well-known maker of interior cameras, has just released two new products: the Blink Indoor and Mini cameras. In response to the comments and suggestions made by users, they have finally introduced these updated versions.
The most important distinction between the two is that one of them is rated for use outside owing to its high-quality HD resolution and minimal latency, while the other one has an enhanced battery life compared to earlier versions. Both of these features make it suitable for use outside.
One of them is just four inches wide and two inches tall, while the other one can be folded down to a size that measures only three and a half inches wide and one inch tall when it's in its smallest configuration. There is another notable difference between the two. Because of this, using them in the great outdoors, whether for the protection of one's house or when off-roading with one's family, is made much simpler and more convenient.
https://www.youtube.com/watch?v=DPsWui1LTUM
Blink cameras can be used both inside and outdoors is that right?
Since both indoor and outdoor blinks cameras can utilize a sync module, you can use any one of them. A single Sync Module has the capability of connecting up to ten distinct Blink camera models at the same time. If you already have the white module installed inside to test the system's functioning, you may add the black outside cameras to your system.
Tutorial on Taking Your Blink Indoor Camera Outdoors and Using It
It is feasible to use your Blink Indoor Camera outdoors, but you will need to take extra precautions to protect it from the elements. Making sure that the camera can resist both the environment and any potentially harmful animals that may be in the area is the most important step in preserving it.
While using your Blink Mini outside, it is important to remember to remain in the shade. Do not set it where it will be directly exposed to sunlight since doing so will cause it to get very hot and will substantially cut the battery's life.
The Blink Mini is a camera that can be submerged in water; however, it does not come with any kind of protective housing. Apart from enclosing it in a container such as a bag or a box, there aren't many other options to shield it from the damaging effects of severe temperatures or the sun.
The Blink Mini Outdoors is a compact container that is protected from the elements and designed for remote monitoring. It features a body made of aluminum and employs the most recent iteration of the Li-Fi technology to enable wireless data transmission without the necessity of cords or wires.
When it comes to acquiring one of these enclosures, you have a few choices accessible to you. For example, if you want something unique monitored outside for a limited amount of time, you might use liquid electrical tape.
https://www.smart-techie.com/wp-admin/post.php?post=1264&action=edit
Protecting Your Blink Mini from The Elements When It Is Put Outside
It is possible to install the Blink Indoor Camera outside of your home or place of business; however, you must take precautions to prevent the camera from becoming wet. You may do this in one of three different ways: by using an enclosure; by placing a cloth over the lens; or by utilizing protective tape.
While installing the Blink Mini in an outdoor location, you should take precautions to shield it from the elements. It is possible to utilize a Blink Indoor Camera outdoors, but the user will need to ensure that all of the camera's apertures are protected in some way. It is possible to seal all of the device's apertures by using liquid electrical tape or a zip-tie.
Conclusion
The Blink Mini is a pocket-sized camera that can be discreetly placed almost anywhere with ease. Because of this, as well as many other reasons, many customers desire to set up their Blink Mini outdoors. If the camera is to be placed outdoors, it has to be able to withstand the elements, including rain and even the dew that forms in the morning. Be prepared to utilize a protective enclosure if you are required to attach your Blink tiny indoor camera. On the other hand, the Blink Outdoor camera is my top recommendation since it was made with the great outdoors in mind from the very beginning.